Protect your investments with Security Systems of America! We offer top-notch security solutions for North Shore residents and businesses. Our custom plans ensure your valuables are safe without emptying your wallet. Rest easy with peace of mind knowing your assets are fully protected. 
Business Security Solutions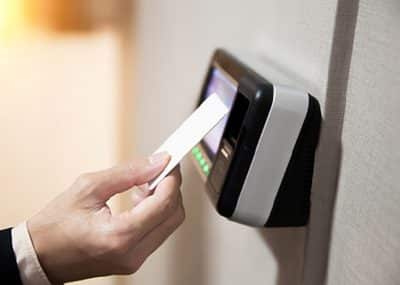 As a business owner, we understand how important it is to protect your investment. That's why we offer a range of commercial security solutions to meet your unique needs:
Intrusion Detection
Experience ultimate peace-of-mind with our top-notch security solutions! Rest easy knowing that North Shore businesses have their security needs covered. With our team of experts, advanced technologies, and remote monitoring capabilities from any mobile device, protecting your devices, including cameras, access control systems, and life safety products, has never been easier. 
Access Control
Protect your business with our cloud-based access system. Our comprehensive safety solution adds an extra layer of security to hundreds of doors. Get complete confidence knowing that your organization has superior measures in place. 
Video Surveillance
Protect your North Shore business with state-of-the-art security solutions from Security Systems of America. Our high-definition surveillance cameras are tough enough to withstand any vandalism attempts. Stay in control and monitor activity with ease using your mobile device.
Fire Alarm Systems
Keep your business and staff safe with our certified security experts. Get the utmost protection with personalized services specifically made for you. We guarantee round-the-clock reassurance that every possible risk will be identified from start to finish – from planning to installation and compliance inspections.
Residential Security Solutions
Upgrade to Security Systems of America for the ultimate home security and smart solutions. Our advanced technology ensures superior protection, bringing you peace of mind with the latest safety measures. Join us now to experience increased confidence, convenience, and efficiency. Protect what matters most to you with SSA. Our security solutions include the following: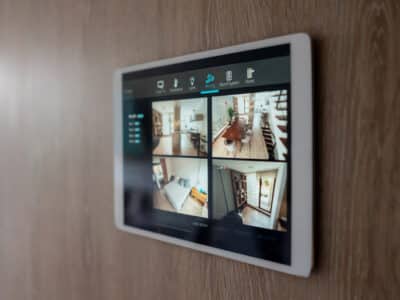 Home Automation Transform
your living experience with cutting-edge automation solutions that revolutionize your home. Control your security systems, adjust temperatures, and simplify your daily routine with a single app, no matter where you are. Enjoy the convenience and peace of mind that comes with a streamlined lifestyle from the palm of your hand. Upgrade to a effortless, smart automated home today!
Fire Detection
Ensuring the safety and security of your loved ones is our top priority at Security Systems of America. With our cutting-edge technology, we offer unmatched protection and peace of mind 24/7! Our state-of-the-art systems guarantee speedy response in any emergency, keeping your family safe from fires and carbon monoxide threats. Rest assured, those who matter most will always be secure with us.
Security Cameras
Ensure the utmost security and peace of mind in your home with our cutting-edge security camera systems. Choose from a wide variety of indoor and outdoor options, including individual cameras and complete monitoring solutions. Our systems are expertly designed for round-the-clock surveillance, accessible remotely on any device.
Burglar Protection
Protect your home and loved ones with our advanced burglar alarm systems in North Shore. Our reliable security solutions provide an extra layer of defense, tailored to your specific needs.
North Shore Commercial and Residential Security Services
Protect your North Shore property from burglary, vandalism, and fire. Trust Security Systems of America for customized security solutions that guarantee peace of mind. With our expertise in installing cutting-edge systems, you can rest easy knowing your future is secure. Call us now to get started!