December 15, 2022
Pittsburgh, Pennsylvania—08/24/2022—Security Systems of America (SSA), better known as SSA, is proud to announce national certification as a Women's Business Enterprise by the Women's Business Enterprise Center East, a regional certifying partner of the Women's Business Enterprise National Council (WBENC). For the last 50 years, SSA has proudly protected homes and businesses throughout the tri-state area by selling, installing, integrating, and servicing burglar, fire, CCTV, and access control systems.
SSA Owner & Corporate Officer Julie Beaver commented, "As a Women Business Enterprise, SSA has an opportunity to expand its commercial footprint, grow the business, increase its support for the local Wilkinsburg community, and encourage and motivate other women entrepreneurs."
The WBENC standard of certification implemented by the Women's Business Enterprise Center East is a meticulous process, including an in-depth review of the business and site inspection. The certification process is designed to confirm the business is at least 51% owned, operated, and controlled by a woman or women.
By including women-owned businesses among their suppliers, corporations and government agencies demonstrate their commitment to fostering diversity and the continued development of their supplier diversity programs.
About SSA:
Since its opening in 1972, Security Systems of America (SSA) has established itself as a regional provider of residential and commercial security, fire, CCTV, and access control systems. Headquartered in Pittsburgh, Pennsylvania, SSA currently operates a branch office in Johnstown, PA, and serves all of Pennsylvania and the tri-state area. SSA delivers 24-hour monitoring to its customers through its affiliated business, Central Monitoring & Dispatch, Inc., a five-diamond monitoring center certified by The Monitoring Association (TMA). TMA is a nationally recognized trade association that represents companies that install, service, and monitor security systems for commercial, government, and residential markets, in addition to manufacturers and industry service providers.
About WBENC:
Founded in 1997, WBENC is the nation's leader in women's business development and the leading third-party certifier of businesses owned and operated by women, with more than 17,000 certified Women's Business Enterprises, 14 national Regional Partner Organizations, and more than 350 Corporate Members. More than 1,000 corporations representing America's most prestigious brands as well as many states, cities, and other entities accept WBENC Certification. For more information, visit www.wbenc.org.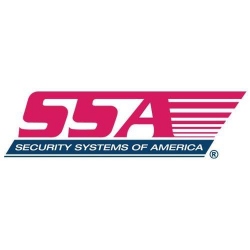 Latest posts by Security Systems of America
(see all)