Security Systems of America is dedicated to protecting home and business owners in Ross Township with cutting-edge security solutions. Our professional team specializes in providing best-in-class residential, commercial and small business safety systems, including intrusion detection and innovative automation features for the most dependable protection around. With our expertise, you can rest assured that your investments are always secure – no matter how big or small! Protect your home or business with the services we offer, such as:
Commercial Security Solutions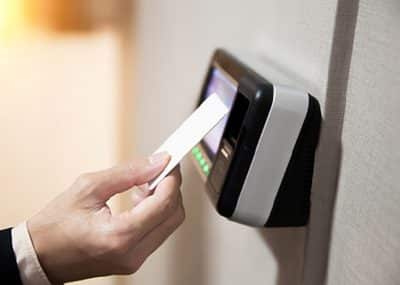 Ross Township businesses now have access to a reliable security and intrusion detection system. With advanced technology that can be managed with just the tap of your finger from any mobile device, you get 24/7 professional monitoring for total peace of mind. Plus, our experts will seamlessly integrate existing devices like cameras, access control systems, and life safety devices into the solution's setup—giving you all-encompassing protection!
Access Control
Take control of security for your multiple business locations with our cloud-based solution. Our access system allows you to protect hundreds of doors, keeping all employees and visitors secure in any environment! Create a safe atmosphere that gives you peace of mind through superior protection measures.
Video Surveillance
Keep your Ross Township home or business safe with the help of Security Systems of America. Our team provides high-definition, vandal-proof cameras that can be monitored from any mobile device – giving you peace of mind around the clock! Enjoy comprehensive surveillance and take control anytime, anywhere.
Fire Alarm Systems
Safeguard your employees and property against fire with our comprehensive protection. Our certified safety experts provide tailored services to ensure that any commercial system is constantly performing at its peak – keeping you safe around the clock! From reliable planning, design, installation, and inspections – we have all bases covered for total peace of mind.
Residential Security Solutions
Homeowners can now sleep more soundly, knowing that Security Systems of America has their back! Our advanced security and smart home solutions provide unparalleled protection for your residence while also enhancing its efficiency. Now is the time to upgrade your safety & convenience with SSA. Our security solutions include the following: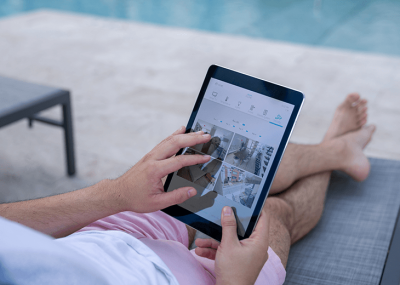 Empower yourself and your living space with our smart home automation solutions. All it takes is one simple app to take complete control of any detail you can imagine – from lights, locks, and security systems right down to temperature settings! Unlock the power of convenience in an instant today – no matter where you are or what device you're using.
Fire Detection
Security Systems of America is dedicated to keeping your family safe. Our modern security systems are designed with cutting-edge technology, allowing us to quickly detect warning signs such as fire and carbon monoxide so that you can protect yourself before a disaster strikes. With our installations backing you up, rest assured knowing that the safety of your loved ones will never be in question!
Security Cameras
Keep your family safe with high-quality, cutting-edge security camera solutions from our team of professional experts. Whether it's for indoor or outdoor use, installing individual cameras, or connecting to an existing system – we have you covered! With just a few clicks on your mobile device, get 24/7 peace of mind knowing that your home and property are being monitored around the clock.
Burglar Protection
Ensure you and your loved ones feel safe with Ross Township's quality burglar alarms! Shield yourself from harm, as well as keep priceless possessions secure. Our reliable security systems provide basic protection while giving the option to upgrade it for extra peace of mind. Take control now – protect what matters most!
Ross Township Commercial and Residential Security Services
Home and business owners in Ross Township shouldn't take risks when it comes to security. Security Systems of America offers customers the opportunity to customize their own protection plan against threats such as burglary, vandalism, or fire. With our experienced team on your side, you can rest assured that your property is secure; call us now for more information!
Servicing the Pittsburgh and Surrounding Areas
| | | | |
| --- | --- | --- | --- |
| Allison Park | Coraopolis | Indianola | ShadySide  |
| Bairdford | Creighton | Lawrenceville | Sewickley |
| Bakerstown | Curtisville | Leetsdale | South Park Township |
| Bethel Park | Dravosburg | McCandless | South Hills |
| Brackenridge | Duquesne | McKees Rocks | Springdale |
| Braddock | East McKeesport | McKeesport | Sturgeon |
| Bradfordwoods | East Pittsburgh | Monroeville | Tarentum |
| Bridgeville | Elizabeth | Natrona Heights | Turtle Creek |
| Buena Vista | Gibsonia | North Versailles | Verona |
| Carnegie | Glassport | Oakdale | Warrendale |
| Cheswick | Glenshaw | Oakmont | West Elizabeth |
| Clairton | Glenwillard | Pitcairn | West Mifflin |
| Clinton | Greenock | Ross Township | Wexford |
| Imperial | Harwick | Russellton | Wilmerding |