Security Systems of America provides North Versailles home and business owners with peace of mind through modern security solutions. Our team specializes in delivering reliable residential, commercial, and small business safety systems, ranging from sophisticated intrusion detection to automation features for personalized protection plans tailored to fit any size budget. With our expertise, you can trust that your investments are always safe – no matter the scope! Protect your home or business with the services we offer, such as:
Commercial Security Systems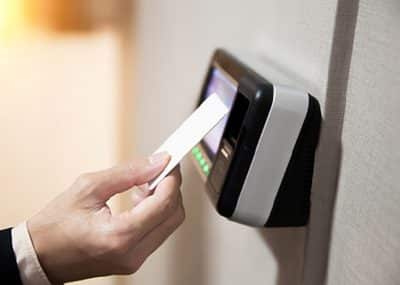 North Versailles businesses can now enjoy comprehensive, round-the-clock security like never before. Our advanced technologies make it easy to manage your system with just a few taps from any mobile device. Plus, our experts will integrate existing devices such as cameras, access control systems, and life safety products into one streamlined solution that is sure to give you complete peace of mind!
Access Control
Instantly increase security and safety for all of your business locations with our cloud-based access system. Our solution allows you to protect hundreds of doors, giving employees and visitors a secure atmosphere wherever they are. Enjoy the peace of mind that comes from superior protection measures – start protecting what matters today!
Video Surveillance
With Security Systems of America, you can ensure the safety and security of your North Versailles home or business. Our advanced surveillance solutions include high-definition cameras that are resistant to vandalism – so you'll have 24/7 peace of mind! Plus, with easy access to a live feed from any mobile device, it's never been easier to stay on top of activity at all times.
Fire Alarm Systems
Our certified safety experts understand the importance of safeguarding your employees and property from potential fire risks. We provide tailored services to ensure that any commercial system is always running at peak performance – keeping you safe 24/7! From reliable planning, design, and installation to regular inspections – we have a comprehensive solution for total peace of mind.
Residential Security Solutions
Homeowners can now rest easy knowing that Security Systems of America is here to provide superior security and smart home solutions! Using the latest technology, your residence will not only be secure but efficient too. Now is the time to upgrade your safety & convenience with SSA. Our security solutions include the following: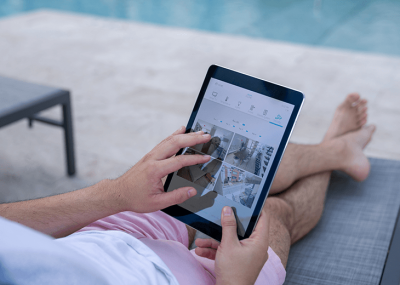 Tap into the potential of smart home automation and regain control over your environment. With just a single app, you can manage every detail in your space – from security systems to temperature settings – no matter where you are or what device is being used! Harness convenience today for an effortless living experience.
Fire Detection
Protecting your family is a priority. Security Systems of America provides leading solutions with state-of-the-art technology so you can have peace of mind in their safety at all times! Our systems are designed to rapidly detect any warning signs that may pose harm, such as fire and carbon monoxide, providing the assurance that those closest to you will be safe from potential dangers.
Security Camera
Ensure the security of your family and home with our team of cutting-edge camera solutions. Our products offer a variety of indoor or outdoor options, to single cameras, existing systems, and more – all designed for maximum safety. Get 24/7 vigilance in just one click from your mobile device without ever having to leave home!
Burglar Protection
Protect your family and valuables with North Versailles's superior burglar alarms! Be equipped to guard against safety risks while keeping treasured possessions secure. Our dependable security systems offer basic protection and the capability of complementing it for a higher comfort level. Take the initiative now – safeguard what matters most!
North Versailles Commercial and Residential Security Services
North Versailles homeowners and business owners: Don't wait to secure your property from potential threats like burglary, vandalism, or fire. Security Systems of America offers a customized protection plan designed just for you with the help of our experienced team. Experience peace-of-mind that comes with knowing your site is secured; contact us today!
Servicing the Pittsburgh and Surrounding Areas
| | | | |
| --- | --- | --- | --- |
| Allison Park | Coraopolis | Indianola | ShadySide  |
| Bairdford | Creighton | Lawrenceville | Sewickley |
| Bakerstown | Curtisville | Leetsdale | South Park Township |
| Bethel Park | Dravosburg | McCandless | South Hills |
| Brackenridge | Duquesne | McKees Rocks | Springdale |
| Braddock | East McKeesport | McKeesport | Sturgeon |
| Bradfordwoods | East Pittsburgh | Monroeville | Tarentum |
| Bridgeville | Elizabeth | Natrona Heights | Turtle Creek |
| Buena Vista | Gibsonia | North Versailles | Verona |
| Carnegie | Glassport | Oakdale | Warrendale |
| Cheswick | Glenshaw | Oakmont | West Elizabeth |
| Clairton | Glenwillard | Pitcairn | West Mifflin |
| Clinton | Greenock | Ross Township | Wexford |
| Imperial | Harwick | Russellton | Wilmerding |