At Security Systems of America, we are known throughout the Pittsburgh area as the top security solutions provider for both residential and commercial clients. We offer an array of expert security solutions from intrusion detection to home automation to cover all your security needs.
Commercial Security Solutions For Pittsburgh Businesses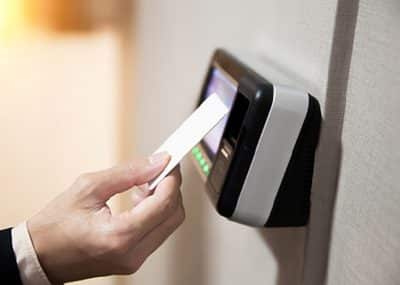 We understand the major investment you've made in your business, so we provide you with the tools needed to protect it. We offer an array of top-quality security solutions for commercial customers and small businesses in:
Intrusion Detection
With our interactive security and intrusion detection solutions, we can meet the needs of your Pittsburgh businesses, no matter the size. With these solutions, you can easily manage your security system from a mobile app. Our expert team can also integrate these solutions with your existing security cameras, access control, and life safety devices. Additionally, you get the peace of mind that our systems are professionally monitored 24/7 to keep your business safe at all times.
Access Control
With our cloud-based access control solution, you can easily control who enters your business while also managing access to your restricted areas. Our team can help you secure every area from one to hundreds of doors across multiple business locations. Using our access control solution, we can help you create a safe and secure environment for your employees, clients, and visitors.
Video Surveillance
Using video surveillance solutions from Security Systems of America, you can conveniently view, manage, and save live video footage all from your mobile device. Ur expert team can install video surveillance on your residential or commercial property that you can monitor from anywhere! We offer a wide selection of vandal-proof, high-definition security cameras to meet your Pittsburgh business or home needs.
Fire Alarm Systems
Keeping your employees safe from fire is your top priority. Our experienced team of fire alarm experts can handle your complex fire detection system's planning, design, and installation to ensure it is done with safety and efficiency in mind. Our team also provides fire alarm inspection services to ensure your commercial fire alarm is up to code and properly performing. Our fire alarm systems are professionally monitored 24/7 for comprehensive protection and peace of mind.
Residential Security Solutions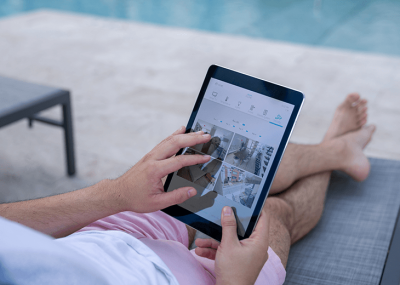 At Security Systems of America, we offer an extensive range of security and smart home solutions to make your home safer and more efficient, including:
Home Automation
Using our smart home automation solutions, you are empowered to control every aspect of your home. From the security and lighting to the door locks and thermostat, you can control your entire home all through one amazing and user-friendly mobile app.
Fire Detection
At Security Systems of America, we understand that the safety of your family is your top priority. Our state-of-the-art systems are designed to detect early signs of fire or carbon monoxide, giving you and your family time to get out of the home safely before a disaster occurs.
Security Cameras
Our experienced team of security experts can outfit your home with the latest security camera technology, allowing you to monitor your home from anywhere through a mobile app. We offer a large selection of quality indoor and outdoor security cameras that can be installed independently or integrated into your existing security system.
Burglar Protection
We offer a selection of tamper-proof burglar alarms that give you the power to protect your home, family, and valuables. Whether you are looking for a basic security system for your Pittsburgh home or are looking for more extensive security measures, we have the solutions you need!
Pittsburgh Commercial and Residential Security Services
Security Systems of America has the security solutions you need to keep your Pittsburgh home or business safe from vandalism, burglary, fire, and more. Contact us today to learn more!
Servicing the Pittsburgh and Surrounding Areas