Security Systems of America offers South Hills clients the most comprehensive security solutions for both residential and commercial buildings. Our expert services range from intrusion detection to home automation, ensuring that all your safety needs are met with excellence.
Commercial Solutions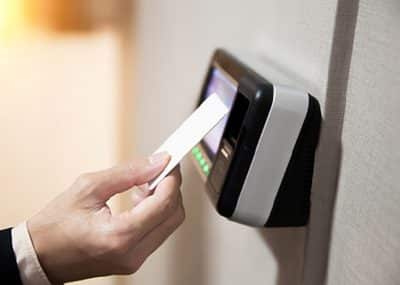 At our company, we understand the hard work and dedication it takes to grow a business. That's why we provide an array of premier security solutions to safeguard your investment – whether you're running a commercial operation or small business, we offer:
Intrusion Detection
South Hills businesses of any size can benefit from our interactive security and intrusion detection solutions. Easily manage your system with a few taps on the mobile app, while you get 24/7 professional monitoring for total peace of mind. Our experts will also integrate existing devices like cameras, access control systems and life safety devices into the solution's setup—so you have all-encompassing protection!
Access Control
Get the peace of mind that comes with superior access control. Our cloud-based solution helps you maintain secure areas across multiple business locations and simplifies managing who enters each one. With us, securing even hundreds of doors is easy―ensuring a safe environment for all your employees, clients, and visitors alike!
Video Surveillance
Make sure your South Hills business or home is properly protected with video surveillance solutions from Security Systems of America. Our expert team can conveniently install vandal-proof, high-definition security cameras that you can view, manage and save all live footage straight from your mobile device – giving you 24/7 coverage no matter where you are!
Fire Alarm Systems
Keep your employees safe from fire with comprehensive protection! Our experienced fire alarm experts provide planning, design, and installation services to ensure safety standards are met. We also offer inspections to check if the commercial system is up-to-date, efficient, and properly performing 24/7 – giving you total peace of mind.
Residential Solutions
Smart Home Solutions for Your Residence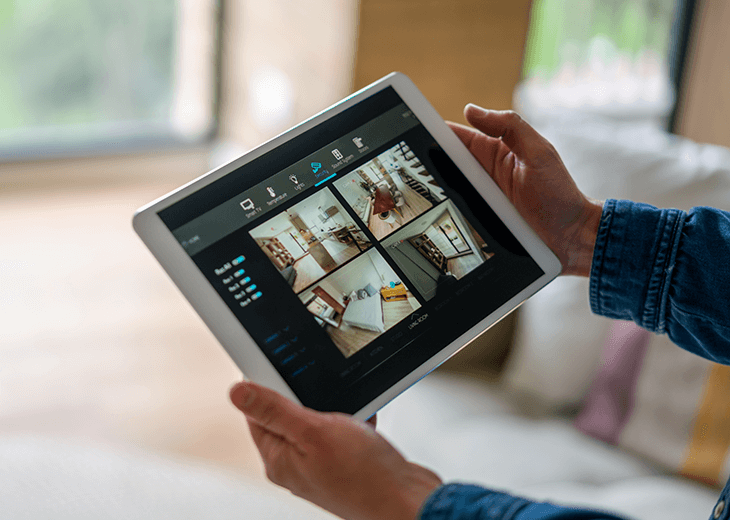 Security Systems of America equips homeowners with the latest in protection and convenience. Our innovative security and smart home solutions safeguard your residence while also making it more efficient than ever before! Our security solutions include the following:
Home Automation
Our smart home automation solutions let you take your living experience to the next level. Imagine being able to control every detail of your space with just one easy and user-friendly app! From lights to locks, from security systems all the way down even adjusting temperature settings – our technology puts unbeatable convenience in the palm of your hand.
Fire Detection
With Security Systems of America, your family's safety can be taken care of. Our cutting-edge systems are equipped to detect warning signs like fire or carbon monoxide that could put you and yours in danger. Offering peace of mind with every installation, rest assured that a disaster won't catch you off guard – giving everyone time to get out safely before anything bad happens!
Security Cameras
Protect your home and family with the latest security camera technology from our experienced team of experts. Our quality indoor and outdoor cameras can be installed independently or connected to an existing system, so you can monitor your property 24/7 – all accessible through a convenient mobile app!
Burglar Protection
Secure your peace of mind with our selection of tamper-proof burglar alarms! Keep your home and family safe in the South Hills with basic security options, or go the extra mile to achieve a heightened level of protection for those most important assets. With us, you have the power to safeguard what matters most.
South Hills Commercial and Residential Security Services
Protect your South Hills home or business from threats like burglary, vandalism and fire with Security Systems of America. Our experienced team can help you create the security system that's right for you; get in touch today to find out more!