Security Systems of America provides Cambria County clients with peace of mind, offering the highest quality security solutions tailored to both residential and commercial buildings. From installing intrusion detectors to providing home automation systems, we take pride in ensuring that our customers' safety needs are met with top-notch excellence.
Commercial Security Solutions for Johnstown Businesses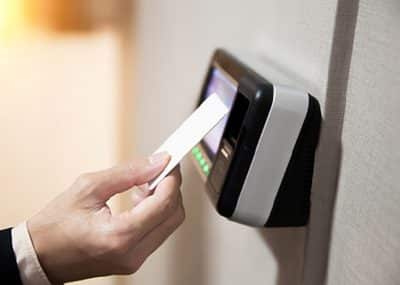 At our company, we understand the hard work and dedication it takes to grow and maintain your business. That's why we provide an array of premier security solutions to safeguard your investment – whether you're running a commercial operation or small business, we offer:
Intrusion Detection
For businesses in Cambria County, ensure state-of-the art security and intrusion detection with a variety of professionally monitored solutions! Upgrade your peace of mind by taking advantage of interactive features accessible through the mobile app. Our experts will also help you integrate existing devices such as cameras, access control systems and life safety mechanisms for complete protection – 24/7!
Access Control
Strengthen your security measures and maintain a safe environment with our superior access control solution. Our cloud-based system makes it easy to manage who enters multiple business locations―from dozens to hundreds of doors! With us, you can have the peace of mind that comes from topnotch protection for employees, clients & visitors alike.
Video Surveillance
Security Systems of America provides the perfect protection solution for businesses and homes in Cambria County. From convenient installation to your mobile device's 24/7 access, our vandal-proof HD cameras guarantee a comprehensive view into whatever matters most!
Fire Alarm Systems
Keep your employees safe and secure! Our team of fire alarm specialists craft premium protection plans tailored to fit the needs of any commercial facility. Regular inspections ensure that systems remain up-to-date, efficient, and reliable – so you don't have to worry about a thing. With us on your side, safety is never an issue.
Smart Home Solutions for Your Johnstown Residence
Protect your home and increase its efficiency with Security Systems of America! Our cutting-edge security solutions deliver the ultimate in protection for homeowners, alongside an intuitive range of smart capabilities designed to make life simpler. Our security solutions include the following: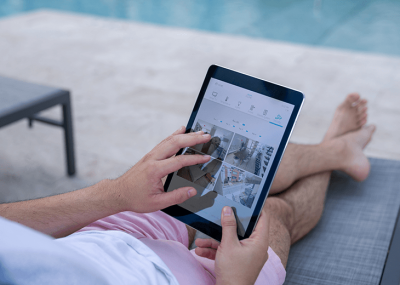 Home Automation
Make your home smarter, more secure, and easier to manage. Our cutting-edge smart home automation solutions bring you the ultimate convenience – allowing you to control everything in one easy app! Keep your lights bright day or night; rest assured knowing that locks are always locked tightly; feel comfortable throughout with customized temperature settings for every room…all yours at a tap of a finger.
Fire Detection
Security Systems of America is your trusted partner for home safety. Our advanced systems are designed to safeguard you and your family from potential dangers, such as fire or carbon monoxide alarms. Enjoy the peace of mind knowing that a disaster won't catch you off-guard—giving everyone ample time to evacuate in case of emergency. Secure your loved ones with our reliable installation services today!
Security Cameras
Keep your home and family secure with the latest security camera technology from our knowledgeable team. Our high-quality indoor and outdoor cameras can be installed independently or connected to an existing system, giving you round-the-clock surveillance of your property – all easily viewable through a convenient mobile app!
Burglar Protection
Ensure the safety of your greatest investments with our comprehensive collection of burglar alarms! Reside in comfort and security throughout Cambria County, no matter what level of protection you choose. Our team is committed to helping families feel secure within their homes – allowing them to worry less and live more knowing that they are safeguarded from potential dangers by trusted specialists.
Cambria County Commercial and Residential Security Services
Keep your Cambria County property safe from threats such as theft, vandalism, and fire with Security Systems of America. Our experts can help build the perfect security system to suit you; take a moment today to learn more about our solutions!