Security Systems of America is Monroeville's top-notch security solution provider, offering leading residential and commercial safety systems. Our knowledgeable team can custom fit your property with the latest intrusion detection technology backed by unprecedented automation features – meaning no matter how large or small your investment may be, you'll always have maximum protection! Let us ensure that you've got everything covered when it comes to guarding what matters most in life—your family, home and business; our services include:
Commercial Security Solutions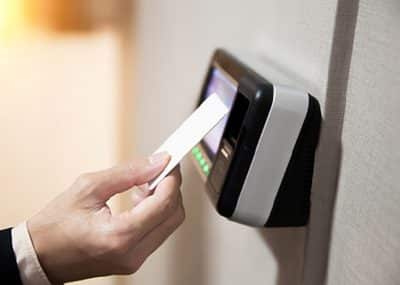 Monroeville businesses now have total peace of mind, with access to a reliable security and intrusion detection system featuring advanced technology. Our experts will seamlessly integrate existing devices into the solution's setup for all-encompassing protection! With just one tap from any mobile device you can manage this 24/7 professional monitoring service—leaving your business secure at all times.
Access Control
Our cloud-based solution lets you take charge of security for any number of business locations. Secure hundreds of doors with ease and enjoy peace of mind knowing that employees, visitors and assets are kept safe in all environments.
Video Surveillance
Ensure a secure home or business in Monroeville with Security Systems of America. Our high-definition, vandal-proof cameras give you unparalleled peace of mind – letting you monitor activity from your mobile device 24/7! Enjoy complete visibility and the ability to take control anytime, anywhere.
Fire Alarm Systems
Make sure your staff and premises are secure from fire with our trustworthy protection solution. Our experienced safety specialists have the know-how to make sure that any commercial systems remain effective 24/7 – providing you complete reassurance! From customized planning, design, installation to inspections – we provide a comprehensive service so you can sleep easy at night knowing your business is safe and sound.
Residential Security Solutions
Sleep soundly knowing Security Systems of America has your back! Our advanced security and smart home solutions are designed to provide exceptional protection for residences, while also improving their efficiency. Now is the time to upgrade with SSA – featuring a variety of state-of-the-art options such as: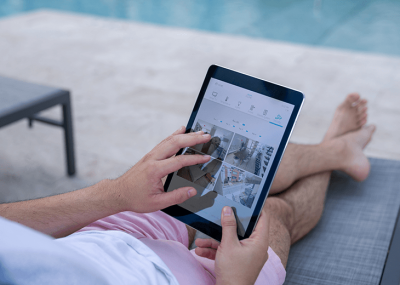 Discover unprecedented convenience with our smart home automation solutions! Transform any space into a high-tech hub of comfort and security, all accessible from the palm of your hand. Say goodbye to manual adjustments – unlock effortless control over every aspect in seconds no matter where you are or what device you're using.
Fire Detection
At Security Systems of America, we understand how important your family's safety is. That's why our advanced security systems are built with the latest technology to guarantee protection against any surprise danger like fire or carbon monoxide. Rest assured that when you install one of our powerful solutions in your home, everyone you care about will be safe and secure!
Security Cameras
Keep your family secure and safe with our expert team's cutting-edge security cameras. With a few simple clicks on any mobile device, enjoy 24/7 protection for indoor or outdoor areas – from one single camera to an entire system! Reclaim the peace of mind you deserve knowing that your home and property are being vigilantly watched no matter what time it is.
Burglar Protection
Don't let crime be a worry – with our burglar alarms, you can ensure your family and belongings are safe! Along with shielding yourself from potential harm, priceless possessions are safeguarded as well. Our top-notch systems provide basic protection while offering an upgraded version for added assurance – don't hesitate to ensure what matters most is looked after today! Monroeville Commercial and
Residential Security Services
Protect your Monroeville home and business from threats like burglary, vandalism, or fire with Security Systems of America! Our experienced team provides custom protection plans so you can rest easy knowing that your property is secure. Don't take the risk – call us today to find out more information about how we can protect what matters most!
Servicing the Pittsburgh and Surrounding Areas
| | | | |
| --- | --- | --- | --- |
| Allison Park | Coraopolis | Indianola | ShadySide  |
| Bairdford | Creighton | Lawrenceville | Sewickley |
| Bakerstown | Curtisville | Leetsdale | South Park Township |
| Bethel Park | Dravosburg | McCandless | South Hills |
| Brackenridge | Duquesne | McKees Rocks | Springdale |
| Braddock | East McKeesport | McKeesport | Sturgeon |
| Bradfordwoods | East Pittsburgh | Monroeville | Tarentum |
| Bridgeville | Elizabeth | Natrona Heights | Turtle Creek |
| Buena Vista | Gibsonia | North Versailles | Verona |
| Carnegie | Glassport | Oakdale | Warrendale |
| Cheswick | Glenshaw | Oakmont | West Elizabeth |
| Clairton | Glenwillard | Pitcairn | West Mifflin |
| Clinton | Greenock | Ross Township | Wexford |
| Imperial | Harwick | Russellton | Wilmerding |