At Security Systems of America, we are known throughout the Shadyside area as a quality security solutions provider for both our residential and commercial clients. We offer a variety of security solutions, from intrusion detection to home automation, to cover all your security needs.
Commercial Security Solutions For Shadyside Businesses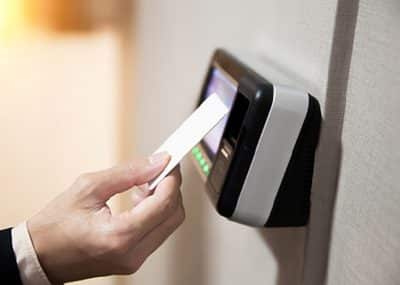 We understand the precious investment you've made in your business, so we can provide you with the tools needed to protect it from threats like theft. We offer a selection of high-quality security solutions for commercial customers and small businesses in:
With our comprehensive security and intrusion detection solutions, we can meet the needs of your Shadyside businesses, large or small. With these expert solutions, you can effectively manage your security system from a mobile app. This allows you to monitor your business anywhere and anytime. Our experienced team can integrate these solutions with your existing security cameras, access control, and life safety devices. We strive to provide you with the peace of mind that our systems are professionally monitored 24/7 to keep your business safe.
Access Control
With our cloud-based access control solutions, you can control who enters your business, protecting your valuable inventory, equipment, and information. Additionally, you can manage who can access the restricted areas of your business. Our team of security experts can help you secure every area from one to hundreds of doors across all business locations. With our access control solutions, we can help you create a secure facility for your employees, clients, and visitors.
Video Surveillance
Using video surveillance solutions, you can easily view, manage, and save live video footage all from your mobile device. Our experienced team can install video surveillance on your residential or commercial property. You can monitor the video footage from anywhere. At Security Systems of America, we offer a quality selection of vandal-proof, high-definition security cameras to meet your Shadyside business or home needs.
Fire Alarm Systems
Keeping your employees safe from fire is a critical priority. Our team of fire alarm experts will handle the fire detection system's planning, design, and installation with safety and efficiency in mind. Our team also offers fire alarm inspection services to keep your commercial fire alarm is up to code and performing correctly. Like our security systems, our fire alarm systems are monitored 24/7 by our professionals for ultimate protection.
Residential Security Solutions
At Security Systems of America, we offer a wide range of security and smart home solutions to make your home safer and more efficient, including: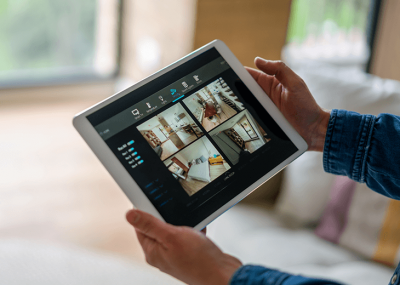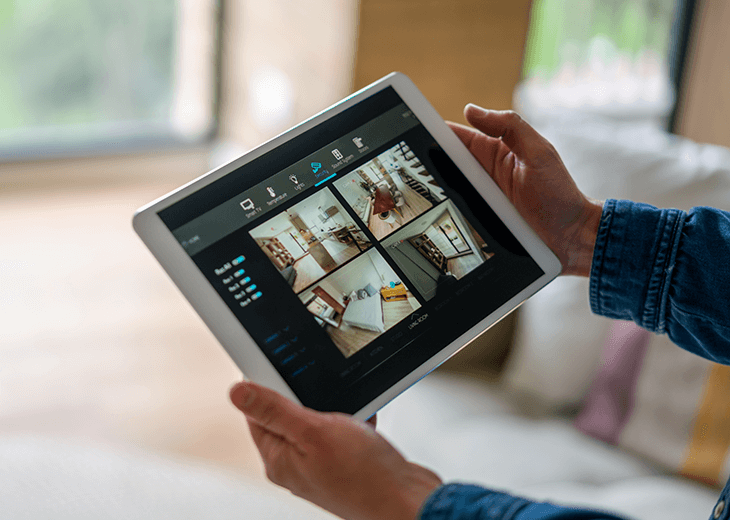 With our smart home automation solutions, you have the power to control each aspect of your home. From the security system and lighting to the door locks and thermostat, you can control your home's safety and environment all through one amazing and convenient mobile app.
Fire Detection
At Security Systems of America, keeping your family safe from disasters like a fire is a top priority. Our top-quality systems are designed to detect early signs of fire or carbon monoxide. With early detection, you and your family can get to safety before disaster strikes.
Security Cameras
Our highly trained team of security experts can equip your home with top security camera technology, allowing you to monitor your home anywhere, anytime, with a user-friendly mobile app. We offer a quality selection of indoor and outdoor security cameras that our team can install independently or integrate into your current security system.
Burglar Protection
At Security Systems of America, we offer a selection of tamper-proof burglar alarms that give you the ability to protect your home, family, and valuables. Whether you are looking for a basic security system for your Shadyside home or are looking for more in-depth security measures, we have a variety of solutions to choose from.
Shadyside Commercial And Residential Security Services
Security Systems of America has the quality security solutions you need to keep your Shadyside home or business safe from vandalism, burglary, fire, and more. Contact us today to learn more!
Servicing the Pittsburgh and Surrounding Areas
| | | | |
| --- | --- | --- | --- |
| Allison Park | Coraopolis | Indianola | ShadySide  |
| Bairdford | Creighton | Lawrenceville | Sewickley |
| Bakerstown | Curtisville | Leetsdale | South Park Township |
| Bethel Park | Dravosburg | McCandless | South Hills |
| Brackenridge | Duquesne | McKees Rocks | Springdale |
| Braddock | East McKeesport | McKeesport | Sturgeon |
| Bradfordwoods | East Pittsburgh | Monroeville | Tarentum |
| Bridgeville | Elizabeth | Natrona Heights | Turtle Creek |
| Buena Vista | Gibsonia | North Versailles | Verona |
| Carnegie | Glassport | Oakdale | Warrendale |
| Cheswick | Glenshaw | Oakmont | West Elizabeth |
| Clairton | Glenwillard | Pitcairn | West Mifflin |
| Clinton | Greenock | Ross Township | Wexford |
| Imperial | Harwick | Russellton | Wilmerding |