June 24, 2016
Protecting Your Family
Security Systems of America has been providing security and alarm systems for homes and businesses in Pennsylvania and the tri-state area, including Ohio and West Virginia, since 1972.
SSA takes satisfaction in providing:
Prompt service
Reasonable prices
State-of-the-art technology, including interactive systems that you can control from your computer, tablet or smartphone
Questions to Ask at Your Consultation
When deciding on the best protection for your home or business, it is imperative to do your homework and ask the right questions. Scheduling a consultation with prospective companies is one of the first steps in securing your environment.
We recommend asking the following questions at your consultation:
Do their products and services meet your needs? Based on your budget, size of your business or residence, and technology you are looking for, you will be able to quickly determine if the security systems company offers what you need.
Is the company reputable? Much of this will be based on your intuition and feedback from other customers. Additionally, you will want to know if they are fully licensed and affiliated with a local or national industry association.
How much will it cost and how often? Determine all items included in the packages being offered. And don't forget to confirm if there is a one-time payment or an ongoing fee.
What is their typical response time? In the event of an emergency, what are their average response times to receive the call and notify authorities? Ask for actual examples of the various types of events and emergencies.
Are they advancing with technology? In this ever changing technological world, does the company progress willingly and offer upgrades to accommodate the new technology?
How is the overall product? Do their product offerings consistently meet or exceed industry standards? Ensure that the company stands by their product by asking about warranties.
Keep your Family or Business Safe with Security Systems of America
You can count on Security Systems of America for personalized service and rapid response times. We will work with you to design a security system that keeps your family, company, employees, clients and customers safe. Call us today at 1(800) 544–5003 or visit our Facebook page to learn more about what Security Systems of America can do for you.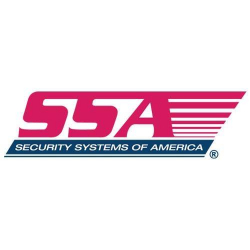 Latest posts by Security Systems of America
(see all)