July 6, 2014
With school out for the summer and vacation from work in full swing, it is an ideal time to move into a new home. But with the warm weather, comes an increase in burglaries. Don't let the excitement of moving make you lose focus on protecting your new investment with proper security measures.
Even in the safest neighborhoods, you are still at risk of becoming a victim of a crime. According to the FBI crime statistics, a robbery occurs every 15 seconds in the United States with 73% Of those robberies being committed in residential properties.
Here are a few tips to help you secure your new home:
Replace the locks
Replacing the locks is a simple way to help increase your home's security, but it is something that is often overlooked by homeowners. There is no way to know who still has a copy of a key to your home. From neighbors and friends to former house cleaners or handymen, there could still be a key to your home out there that could fall into the hands of someone with ill intentions.
Hire a locksmith to rekey your home as soon as you move in and be sure to inspect all entry doors to ensure they are sturdy. You may also want to consider having a peephole or a deadbolt installed for additional security.
Secure your windows
Inspect the latches on your windows to ensure all the locks are functional and solid, replacing any broken or flimsy latches. Many times, manufacturers will use flimsy latches that don't effectively lock the window, leaving your home unsecured. Most burglaries will occur through the first-story windows, but it is still important to secure the second story and basement windows.
Install an alarm system
A quality alarm system is a great way to protect your home and your family from burglary. Entry points of your home, like doors and windows, are outfitted with sensors that are monitored by a control panel. When the system is armed and a door or window is opened, an alarm will sound. Be sure to put your alarm system signs and stickers on display to help deter burglars as well.
It is important to have your alarm system installed by the security professionals at SSA, to ensure you get a quality residential alarm system.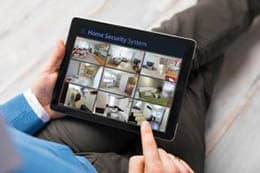 With a video/CCTV surveillance system, you can keep an eye on your home no matter where you are via a secure internet connection. Security cameras act as an effective deterrent to criminal acts such as burglary. Also, if a crime does occur, video surveillance can provide important documentation of the crime that can be used as evidence.
SSA Home Automation for Convenient Security
With our home automation services, you can combine your home's security, video, locking, climate control, and lighting and control them all from an app on your smartphone or device. Home automation makes monitoring your home convenient and accessible.
At SSA we can come to your home and evaluate your security needs, recommending security options that suit both your needs and your budget. Contact SSA today to learn more about how we can help you secure your new home.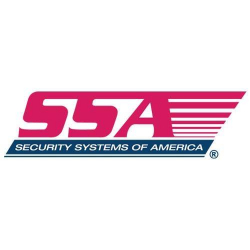 Latest posts by Security Systems of America
(see all)