December 31, 2018
Video surveillance is a great way to help keep your home and your family safe. With advancements in video camera and video recorder technology as well as networking capabilities, video surveillance systems are now more affordable and more effective for residential security.
With a video surveillance system, you can view the inside or the outside of your home from any location and at any time. Adding video surveillance to your existing home security system allows you to view your security camera feed from any television or computer in your home. Some systems on the market also allow you to access your home's video feed remotely for added convenience.
Having a video surveillance system installed in and around your home can provide several benefits, including:
Deterring criminal activity
With outdoor security cameras, you can deter criminals from committing theft, vandalism, violent crime and trespassing on your property. For example, a burglar will typically case your home before they rob it, but if they spot a security camera, it may stop them following through with the burglary for fear of being caught on tape.
Providing evidence to the police
A security camera can provide police with critical evidence, such as a description of the subject if a theft occurs on your property. This evidence can help to convict the burglar and could also be useful in helping find your stolen valuables. It is essential to be sure you have a camera with good quality to ensure faces can be captured accurately.
Lowering your homeowner's insurance costs
Most homeowners are always looking for ways to cut costs and feel safe in their homes. With a monitored security system installed by a professional, you can do both! If you make an effort to invest in ways to protect your home and property from fire, vandalism, and theft with a security system, many insurance companies will offer you lower insurance premiums.
Keeping watch over your children or elderly family members
Having another set of eyes on your children or elderly family members when they're home alone can help give you peace of mind that they are safe. Incorporating remote video, you're your home security systems will allow you to log in and check up on your children and their babysitter or your aging parents from anywhere, including your smartphone or office computer.
SSA Residential Security Experts
At SSA, we are committed to the safety of you and your family. Our staff of security professionals will work closely with you to evaluate your security needs and recommend a residential video surveillance system that meets your needs and your budget.
Contact SSA today to learn more about our residential security options and how we can help you keep your home secure and your family safe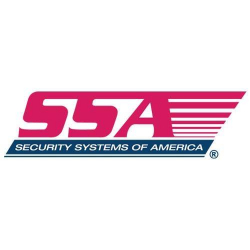 Latest posts by Security Systems of America
(see all)