April 25, 2016
Commercial surveillance cameras and commercial-level alarm security systems are beneficial for any serious business. From the security convenience and ease of use, to all-access monitoring and additional features, commercial surveillance can be used by any type of company. At Security Systems of America, we help you keep your Pittsburgh commercial space safe, so that you also gain complete peace of mind along with your security.
Commercial Surveillance Cameras Use Analytics Advantages
Some thermal commercial surveillance cameras make use of analytic advantages for precision and extreme efficiency. Thermal capacities create images based off of the heat radiating from a focal point. When combined with motion detection, light triggers and other security features, there is no reason not to invest in commercial surveillance and commercial alarm security systems.
The Superior Convenience of Mobile & All Access Monitoring
Never again worry about work falling apart while your gone! Mobile access is available with commercial surveillance, and adds superb convenience to all business goers. Mobile access enables business owners to protect their company, from wherever they are at in the world! Whether you are on a Wi-Fi network or using a data plan, you can use your phone 24 hours a day, seven days a week to review live monitoring. Be able to advise and protect your staffing no matter how far away your business trip takes you.
Call Us at Security Systems of America Today
for Commercial Surveillance & Increased Security Tomorrow! Surveillance cameras and commercial alarm security systems have never been so simple to implement! Contact us at Security Systems of America now by calling 1(800) 544–5003, or visit our Facebook page for more information on our secure commercial Security Systems of America products. We help keep your commercial space safe, so that you gain ultimate peace of mind along with your security.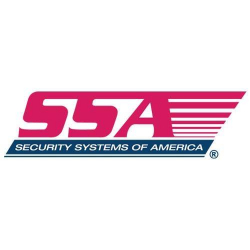 Latest posts by Security Systems of America
(see all)