June 6, 2014
Being Prepared
At Security Systems of America, we know what a difference an alarm system can make in the lives of home and business owners. An alarm system supplies a property owner with peace of mind whether it is protecting family members inside a home or inventory inside a business. Consider just a few of the things our company has to offer you, your home and your business.
Get the System You Need
Security Systems of America doesn't offer a one-size-fits-all product. We recognize that every customer has different needs. For instance, one homeowner may want a basic safety and alarm package so she can feel more at ease about the security of her children when they return home from school. Alternatively, another homeowner may prefer to have a security system that consists of several cameras installed around a garage that houses a collection of valuable, vintage automobiles. We are happy to satisfy the security needs of every individual customer!
A Deterrent to Thieves
Of course, a security system is helpful if a trespasser walks onto your property or someone tries to break into your business. A is also a deterrent to thieves. A thief who is casing your business will likely notice your commercial alarm system. For some thieves, this is reason enough to move onto another business. Sometimes just the presence of a commercial alarm system is enough to keep the thieves and trespassers away.
Work with an Experienced Company
We've been in business for many decades. Our friendly staff at our home office in Pittsburgh, PA has the experience to design and install a system that will exceed your expectations. We are knowledgeable about the latest wireless technology in the area of alarm equipment. Furthermore, we know that our customers want to be able to monitor their property by way of their Smartphone or laptop. Since 1972, we have gone out of our way to incorporate cutting-edge technology into our systems.
Affordable Prices
We believe that a commercial alarm system should be affordable. We will discuss your unique security needs with you, then give you a free quote. We want you to be able to enjoy a new feeling of security without having to break the budget!
A Favorable Feature in a New Home
You may decide to move to another home one day. A security system that we install in your home can be an attractive feature to potential buyers. They will see that your home is well-protected and may feel more at ease moving into a home with top notch security. Security Systems of America has a reputation as a first-rate system that is on the job 24/7! Our quality security system may be the deciding factor for someone interested in buying your home.
Finally, if you want to know more about our security systems give us a call or contact us by email. Let us help you to get the security system you deserve!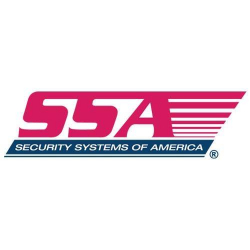 Latest posts by Security Systems of America
(see all)