September 26, 2016
Fall Security Tips
Fall can be a vulnerable time when it comes to safeguarding your home. School is in session, fall activities have your attention, days are shorter, the weather is becoming cooler and your neighbors are no longer outside enjoying the summer evenings. With less daylight and unoccupied homes, there are more opportunities for potential intruders looking for their next target.
Securing your Home with 5 Easy Steps
Stay vigilant and don't fall back when it comes to securing your home. In addition to a home security system, put a plan in place to safeguard your home this fall. Consider following the steps below and contact Security Systems of America for a plan that is right for you.
Lighten the Darkness: Be sure your house and property are well-lit and your house appears occupied at all times.

Provide ample lighting around entryways and walkways
Deter potential burglars by setting timers on indoor lights; Make sure you reset your timers to coincide with the shorter hours of daylight

Keep Doors and Windows Locked: Ensuring your doors are locked at all times is the first line of crime prevention in any occupied or unoccupied home. Also, be sure to close and lock your windows, even the upstairs windows, at all times, especially while away.
Secure Points of Entry: Don't forget to secure the less obvious areas, such as doggy doors and attached sunrooms. Trim any trees or branches that are close to windows and easy to climb with less foliage. Add motion sensors to detect suspicious activity and sound an alarm to deter the intruder. Some systems are able to notify you via smartphone of any activity.
Avoid Providing Too Much on Social Networks: Announcing your whereabouts alerts potential intruders to the next available home. During the fall, you may be away from your home for extended periods of time due to after-school programs, fall activities or that trip to grandma's house for Thanksgiving. Even though it may be tempting to share, avoid posting your whereabouts. In addition, keep your social media accounts private, so that only those you trust are able to view your posts.
Avoid Door-to-Door Salespeople: Do not give strangers the ability to enter your house by opening your door to salespeople, especially in the colder months when you may feel more obligated to allow them in with the bad weather. There is a reason we warn our children of stranger danger.
Safeguard your Home with Security Systems of America
Security Systems of America will work with you to design a security system that keeps your family and home safe this fall and all year long. Providing services in Pennsylvania and the tri-state area, including Ohio, Maryland and West Virginia, Security Systems of America specializes in burglar alarm systems, fire alarm systems, cameras and video surveillance, panic alarms, access control/door entry systems and 24-hour monitoring. Call us today at 1(800) 544–5003 or visit our Facebook page to learn more about what Security Systems of America can do for you and your family.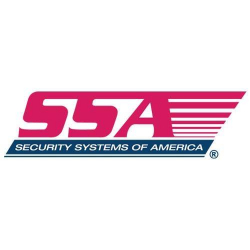 Latest posts by Security Systems of America
(see all)