July 8, 2022
Choosing the Right Security System
Choosing a security system will all come down to your individual needs. To help you find the right security system, you need to look at what aspects of a security system you need.
At Security Systems of America, we've put together a guide on the aspects of home and business security solutions to help you determine which systems will work best to suit your needs.
Best Solutions for Homeowners
Protecting your home and your family is your top priority. There are a variety of security solutions that can keep everyone safe from burglary, fire, and more. These solutions include:
Security Cameras
With security cameras, you can watch your home from anywhere. Your home can be equipped with top security camera technology. This allows you to capture what's most important in the event of vandalism or burglary.
Security cameras can also work as a deterrent because when a potential burglar sees them, they are less likely to view your home as an easy target.
Security cameras can be installed indoors and outdoors to cover all aspects of your home. They can be installed individually or as part of your existing home security system.
Home Automation
Smart home automation gives you the ability to control every aspect of your home. From your lighting to your security, you can control your home's functions from a user-friendly mobile app.
Temperature sensing is available to control your thermostat to turn on the air conditioning or the heat to keep your home comfortable throughout all seasons.
Smart locks allow you to lock and unlock your doors on demand. This is a convenient feature for when someone forgets their keys, or you need to lock the doors after you've already left for the day.
Fire Detection
Fire detection is a great way to keep your home and your family safe from disaster. With a fire detection system, you will be able to detect early signs of fire or carbon monoxide. This early detection allows you to get yourself and your family out of the home quickly and safely.
This fire detection system gives you peace of mind knowing that trained professionals are ready to respond to your emergency immediately. First responders will be dispatched in the event of a fire, even if you're not home at the time.
Burglar Protection
Tamper-proof burglar alarms are important to protect yourself, your family, and your possessions. All the tamper-proof burglar alarms are designed to resist a burglar's toolkit and remain functional. Burglar protection can be in the form of anything from basic security systems to video cameras and more to help keep your family and your home safe.
Best Solutions for Business
Businesses large and small can benefit from security solutions to protect the investment they've made in their business. From Access Control to Fire Alarm Systems, we've got you covered!
Intrusion Detection
You can protect your business from intruders, burglars, and unwanted visitors with intrusion detection. With intrusion detection, you can create custom rules that allow you to automatically arm and disarm your system based on your business hour. You will also be able to receive real-time notifications when a security event occurs.
With a convenient mobile app, you can manage your employees' codes. Another great benefit is that this system can easily integrate with your existing surveillance cameras, access control, and life safety devices.
Access Control
With cloud-based access control solutions, you can create a secure, welcoming, and convenient environment for your employees, guests, and visitors. Our access control solutions are scalable, flexible, and can be integrated seamlessly with other systems like intrusion detection. You can secure one door or hundreds across multiple locations.
Video Surveillance
Vandal-proof, high-definition security cameras are available in various styles and include IR technology for clean image quality, even at night or in low-light environments. With video surveillance, you can view, manage, and save your live video footage from your tablet, smartphone, or computer, allowing you to monitor your employees and facilities from anywhere.
With visual verification, you can reduce accidental alarms while also keeping criminal activity, vandalism, and unauthorized access at bay. With this system, we can connect your existing intrusion detection and video surveillance systems to our monitoring center to instantly see what caused an alarm.
Fire Alarm Systems
Facilities of all sizes can be outfitted with state-of-the-art fire detection systems. Protect your employees, visitors, and guests with early detection of fire, allowing them to get out of the building safely. Additionally, your fire alarm system will be monitored 24/7, allowing our operators to follow emergency dispatch protocol to dispatch authorities and notify the business contacts.
Our professional team can properly plan, design, and install your fire alarm system to keep you and your employees safe.
Ready to Secure Your Home or Business? SSA Can Help!
We offer a variety of state-of-the-art solutions to help you secure your home or business. Contact us today to learn more!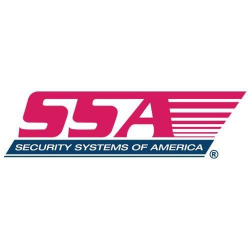 Latest posts by Brian Winters
(see all)