February 23, 2017
Your house is more than just four walls, it's your home. It's where we lay our heads down at night, where our children feel safe and where we keep our valuables. Whatever makes your house a home, we want to do everything we can to protect it from intruders.
Maybe it's Time to Consider a Home Security System.
A burglary attempt may be foiled at the sound of a blaring alarm system. If an intruder still makes their way inside your home, authorities are automatically notified. Without an alarm system, you may be unaware someone is trying to break in, let alone already inside your house.
But What about the Cost?
Though some feel a home security system is costly, the emotional toll a burglary can take on your family combined with the financial loss of your possessions can change your life forever. If cost is your main concern, here are a few good reasons we think you should reconsider.
Home is Where the Heart is. Your spouse, your kids, a roommate, your pets. These are all the reasons you need to invest in a home security system.
Peace of Mind is Priceless. Do you have an elderly parent? Do you travel frequently for your job? Are your children at home for periods of time while you're at work? A home security systems provides an added layer of safety in scenarios when you can't be home all the time.
Did I Turn On the Alarm?! Stop second guessing yourself. At Security Systems of America, our Home Automation service allows you to control lighting, surveillance video, locking and climate right from your smartphone, smartwatch, tablet or other mobile device, 24/7.
Rural Living. For many "country living" is the place to be and our region has plenty of it. Rural landscapes, wide open spaces, and no neighbors in site. As much as there is beauty in privacy, if there isn't anyone nearby keeping a neighborly watch out for you, your best bet is to invest in a home security system. You'll feel better knowing there is safety feature in place while you live in blissful solitude.
Protect your home by investing in a home security system from Security Systems of America. Contact us at 1-800-544-5003 for all of your home and business security needs.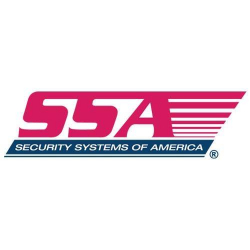 Latest posts by Security Systems of America
(see all)