February 23, 2017
One of the most important investments you can make in your property is a home security system. Not only does it protect your belongings, but it also gives you peace of mind knowing your loved ones are safe when you're not around. You don't have to wait until a break-in to start considering a security system. With Security Systems of America, you can invest in an affordable home security system that delivers a high level of protection.
Maybe it's Time to Consider a Home Security System.
There are plenty of reasons why homeowners should consider a home security system. One of the most obvious is crime. A home security system can be the difference between being a victim and having peace of mind. Research shows that homes without security systems are three times more likely to be broken into. By installing a security system, you can deter criminals and protect your home and family.
Aside from deterring criminals, home security systems can also alert authorities when a break-in is taking place. This can be especially important if you are not at home when the break-in occurs. By having a reliable and advanced security system installed, the authorities can be notified immediately in case of an emergency.
Another great feature of Security Systems of America's Home Automation service is the ability to control your home with your smartphone or tablet. This means you can check on your home security system 24/7 from anywhere in the world, giving you peace of mind knowing your property is safe.
But What about the Cost?
Though some feel a home security system is costly, the emotional toll a burglary can take on your family combined with the financial loss of your possessions can change your life forever. If cost is your main concern, here are a few good reasons we think you should reconsider.
Home is Where the Heart is. Your spouse, your kids, a roommate, your pets. These are all the reasons you need to invest in a home security system.
Peace of Mind is Priceless. Do you have an elderly parent? Do you travel frequently for your job? Are your children at home for periods of time while you're at work? A home security systems provides an added layer of safety in scenarios when you can't be home all the time.
Did I Turn On the Alarm?! Stop second guessing yourself. At Security Systems of America, our Home Automation service allows you to control lighting, surveillance video, locking and climate right from your smartphone, smartwatch, tablet or other mobile device, 24/7.
Rural Living. For many "country living" is the place to be and our region has plenty of it. Rural landscapes, wide open spaces, and no neighbors in site. As much as there is beauty in privacy, if there isn't anyone nearby keeping a neighborly watch out for you, your best bet is to invest in a home security system. You'll feel better knowing there is safety feature in place while you live in blissful solitude.
Not all security systems are created equal, so it's important to choose one that meets your unique needs. Security Systems of America offers customized solutions to match every homeowner's needs. Whether you live in a suburban area or a more rural setting, this system can help you keep your home safe.
Investing in a home security system is a smart move. Choosing Security Systems of America is an even smarter one. Protect your home, family, and belongings by calling 1-800-544-5003. Contact us for more information on our home security systems and our other home and business security services.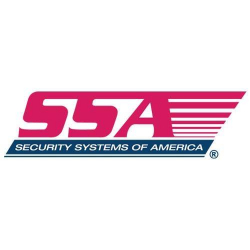 Latest posts by Security Systems of America
(see all)