December 28, 2022
Your home is your safe haven. It's the place you relax after a long day, entertain friends and family, and make memories that will last a lifetime. But what happens when your home is no longer safe? When it's damaged by a break-in, a fire, or severe weather?
There are some risks that are just part of owning a home. But there are ways to protect your home (and your family) against them. Here are five of the most common risks to your home – and how to protect against them.
1. Break-ins
No one wants to think about their home being broken into. But it's a reality for many homeowners. In fact, according to the FBI, there were more than 2 million home burglaries in the United States in 2016.
The good news is there are some simple things you can do to deter burglars and make your home more secure. Start by investing in a good security system. Make sure all of your doors and windows are locked, even when you're home. And consider adding motion-sensor lights around your property.
At SSA, we offer superior burglar protection with our smart home security solutions. You can arm or disarm your system from a keypad or your mobile phone and can also create customized access codes for your family members or guests. This system seamlessly integrates with indoor and outdoor security cameras, video doorbells, and more for ultimate protection.
2. Fires
Fires are another common risk to homeowners. According to the National Fire Protection Association, there were more than 350,000 house fires in the United States in 2015. These fires caused more than $7 billion in damage and resulted in more than 3,000 deaths.
There are several things you can do to protect your home against fire damage. First, make sure you have working smoke detectors on every level of your home. Second, create and practice a family fire escape plan. And third, don't forget about your home's wiring. You should have it inspected regularly to ensure it's up to code and in good condition.
Our experienced team can keep your family safe by installing advanced smoke and heat detection. Our fire alarm systems are monitored 24/7, so authorities are always ready to respond.
3. Flooding
Flooding is another common risk for homeowners – especially those who live in low-lying areas or near bodies of water. According to the Federal Emergency Management Agency, floods are the most common natural disaster in the United States. And they can cause billions of dollars in damage each year.
There are some simple things you can do to protect your home against flooding. Start by keeping an eye on the weather forecast. If a flood is expected, sandbag your doors and windows. And if you live in a low-lying area, consider investing in flood insurance.
You may also consider adding flood sensors to your property or smart home to alert you of potential flooding. This can be done by a security professional at SSA.
4. Carbon Monoxide
Carbon monoxide is a colorless, odorless gas that can be deadly. According to the Centers for Disease Control and Prevention, carbon monoxide poisoning kills more than 400 people in the United States each year.
There are some simple things you can do to protect your home against carbon monoxide poisoning. First, make sure all of your fuel-burning appliances (like your furnace, water heater, and stove) are properly vented. Second, install carbon monoxide detectors on every level of your home – and make sure they're working. And third, don't use your oven or stovetop to heat your home.
With proper maintenance of these systems and installing carbon monoxide detection that is professionally monitored 24/7 by SSA, you can keep your family safe.
5. Roof and Flashing Damage
Your roof and flashing are two of the most important parts of your home when it comes to protecting against weather-related damage. According to the Insurance Institute for Business & Home Safety, wind and hail damage account for more than $8 billion in insurance claims each year.
There are some simple things you can do to protect your roof and flashing from damage. First, make sure your roof is in good condition. Have it inspected regularly and repaired as needed. Second, install impact-resistant roofing materials. And third, consider installing hurricane straps or clips to secure your roof in high winds.
Security Solutions for Pittsburgh Homeowners
At Security Systems of America, we understand the importance of security systems and offer a wide range of security solutions to help you keep your home and family safe from these common risks. Contact us today to learn more!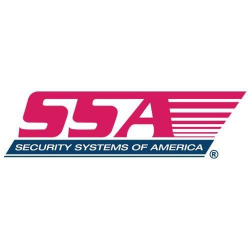 Latest posts by Brian Winters
(see all)