January 16, 2023
From shoplifting to fire damage, there are a variety of threats that can affect your business. As a business owner, you may wonder how to effectively protect your property with the security solutions available on the market. 
At Security Systems of America, we've put together a guide on the common security risks your business may face and how we can help you protect against them.
Shoplifting
Shoplifting is a significant threat to retail stores and other businesses that carry in-demand or pricier items. A great way to deter shoplifting and protect your assets is to use video surveillance. At SSA, we offer high-definition, vandal-proof security cameras that are available in a variety of styles to suit your needs. 
These surveillance cameras feature IR technology to ensure a clear image, even in low light or at night. Video surveillance can be used in conjunction with visual verification, where we connect your existing video surveillance system to your monitoring center, allowing us to have instant access to view what triggered your alarm. This can help us catch a criminal in the act of burglary or vandalism rather than leaving you to review the crime the next day. 
Additionally, you can monitor your cameras from anywhere using a smartphone, tablet, or computer. 
Fire Damage
Certain businesses and building sizes have mandatory requirements for fire protection. At SSA, we offer 24/7 monitored smoke, heat, and carbon monoxide monitoring that can be integrated seamlessly with your security system. 
We have expert knowledge of fire safety regulations for businesses and can design and implement a fire detection system to help protect your employees and your business.
Flooding
If you live in an area where flooding is common, it's important to have measures in place to protect your business. Flooding sensors are a great solution to help keep your business or home safe in the event of a flood. 
We can expertly install flood sensors that will detect leaks and the presence of water to help prevent serious damage to your property and provide your employees or family time to get to safety. 
Carbon Monoxide
Carbon monoxide is a colorless, odorless, and tasteless gas that is also highly poisonous. Since you can't see, smell, or taste this gas, it is crucial to have a carbon monoxide detector in your home or business to alert you to a leak. 
Idling cars in the garage, back-drafting appliances or fireplaces, and improperly operated or maintained fuel-burning appliances can lead to a dangerous build-up of this gas.
When you work with SSA to install a carbon monoxide detector, you can rest assured that your home or business is safe. 
Theft
For businesses large and small, theft is a threat. Unauthorized people can break into certain rooms of your business and access sensitive information or valuable items. With access control, we can help you ensure that only authorized individuals can access designated areas.
With our access control system, you can use encrypted access such as access cards, keyfobs, passcodes, and more to protect your business. You can also lock down your business in the event of an emergency and provide visitors with temporary access as needed. 
Protect Against Liability Claims
In addition, to severe weather detection, theft protection, access control and more, having a security system can also help protect your business against liability claims. With security cameras installed, you can protect your business from issues that may occur on the property.
For example, if a customer falls or another type of event occurs, you will have video evidence of the event so that you can fully understand the situation and have it resolved properly. 
Ready to Secure Your Home or Business? Call SSA Today!
Our security experts will help you integrate the security measures you need to fully protect your home or business from threats. Contact us today to learn more!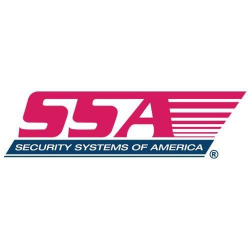 Latest posts by Brian Winters
(see all)