March 31, 2020
A commercial security system is crucial to the day to day options for businesses in today's world. These security systems allow business owners to track access to areas of the building and provide the ability to review incidents and accidents to determine if there were criminals in the building, while alarm systems protect your employees and your assets.
Whether you have a security system in place or are considering one, there are a variety of benefits to installing and keeping your company's security infrastructure up to date.
Benefits of Having a Commercial Security System
Having security measures such as CCTV cameras installed inside and outside of your business, you give yourself the ability to record and review incidents.
Other benefits of a security system include:
Recorded evidence for police in the event of a break in or vandalism
Crime deterrent
Remote access to monitor your building and employees
Having a security system installed inside and outside of your business will keep you from being an easy target or burglars and vandals, likely forcing them to move on to an easier target. You have invested a lot of time and money into your business and a security system can help protect this investment and provide you with peace of mind, even when you're away from the office.
Why You Need to Upgrade Your Security System
While you may already have a security system in place, it is crucial to keep this system updated with the latest technology to ensure you are getting the most out of your system. When you upgrade your commercial security system, you are investing in the health and success of your business. When evaluating your current system, you will want to make sure that your system is:
Equipped with high-quality video storage
If your system is outdated, you may not be able to keep up with footage storage needs. It is recommended that you upgrade your system, for example from a MPEG-2 to a MPEG-4, which will allow you to store more video, at higher quality in your video archives.
In compliance with modern security infrastructure
Companies, such as those who work for any federal agency or healthcare entity, are typically required by their contract to maintain a modern security infrastructure, making system updates critical.  
Equipped with the best surveillance tools
Security cameras are the top surveillance tool for monitoring operations and employees, allowing you to monitor misconduct and safety practices from the floor to the assembly line. By upgrading your system, you will not only have important footage available, but you will also be able to develop a detailed database of any incidents that occur and keep an accurate record of what and when they occurred.
To ensure your business is adequately protected, be sure to evaluate your system and see what upgrades could be made. Need help determining what security systems upgrades would be best for you? Talk to the experts at SSA who can evaluate your current system and work with you to determine the best solutions. When looking for commercial security systems in Pittsburgh, be sure to choose SSA. Contact us today to learn more about our commercial security services.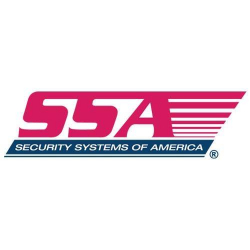 Latest posts by Security Systems of America
(see all)