December 1, 2022
Around the holidays, we often let our guard down. We're busy shopping, decorating, and attending holiday parties. But unfortunately, this time of year is also prime time for criminals. 
Based on reports from the National Crime Victimization Survey, robbery and personal larceny crimes increase as the holidays are near, so to prepare for the holidays, home security should be at the top of your list.
At Security Systems of America, we have the residential security solutions you need to help protect your home and family from common holiday crimes. 
Holiday Crimes to Watch Out For
Here are some of the most common holiday crimes and how you can prevent them:
1. Package theft: Unfortunately, porch pirates are all too common during the holidays. Make sure your packages are delivered to a secure location, like your workplace or a neighbor's house. You can also track your packages online, so you know when they've been delivered. Security cameras installed on your porch can also help serve as a deterrent or can aid in catching package thieves.
2. Home burglaries: With homes decorated for the holidays and people traveling more frequently, burglaries increase during this time of year. Keep your home security system armed when you're away, and make sure your valuables are out of sight.
3. Car break-ins: Don't leave gifts or other valuables in your car where they can be seen. This is especially important if you're traveling for the holidays. Keep your belongings with you, or hide them in the trunk before you reach your destination.
4. Credit card fraud: Be careful when shopping online or using your credit card at holiday parties. Be sure to use a secure website, and never give your credit card information to anyone you don't know.
5. Identity theft: Be cautious when giving out personal information, like your Social Security number or date of birth. Also, be aware of phishing scams that will try to get you to provide personal information. Don't click on links or open attachments from people you don't know, and be sure to use a secure password for all your online accounts to prevent hacking.
By following these tips, you can help keep yourself and your family safe this holiday season.
Home Security for the Holidays and Beyond
At Security Systems of America, we offer a wide range of residential security solutions, such as indoor and outdoor security cameras, burglar alarms, and more!
With these solutions, we can help you keep your home safe from common holiday crimes now and all year round! Additionally, our burglar alarms and other equipment are tamper-proof, meaning they can't be defeated with a burglar's tool kit.
With 24/7 professional security system monitoring, you can rest easy this holiday season knowing that your home and family are safe at all times!
Contact us today for a free security consultation to see what security solutions will work best for your lifestyle and budget. Once we've completed your consultation, we will draft a proposal for your consideration and then help you choose the proper equipment, placements, and more!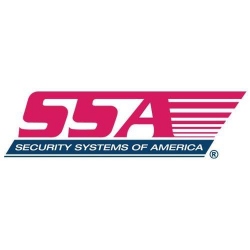 Latest posts by Security Systems of America
(see all)