December 1, 2016
Holiday Security Tips
The holiday season is an exciting and busy time of year, but did you know this is when you are most vulnerable to break-ins?
'Tis the season for this year's holiday security tips from Security Systems of America.
Out of site. Out of mind: We spend a majority of the holiday season shopping and traveling. When you're not home, don't forget to keep your blinds and curtains closed. Exposed windows provide strangers with a glimpse into your home. Think of your home as a shopping mall, while consumers are invited into stores by window displays, criminals may be enticed to enter your home because they can see into your living room.
Social media mischief: You've just booked flights for a remote island holiday and want to share this moment on your social media newsfeed. But wait! Posting your travel plans and revealing your whereabouts make you an easy target for a burglary. Try waiting until you come back to share your memories.
Leave the lights on: An unlit home is a sure sign the homeowner isn't around. Invest in timers for your lights to come on when you are not home. You can even control your home's security system right from your laptop or smartphone with SSA Interactive.
Trash your trash: The holiday season is filled with great deals, especially on electronics and jewelry. What you put outside for trash is an indicator of the valuables inside, so be discreet when tossing out boxes and bags of costly items.
Invest in a home security system: A home with a security system is less at risk of a burglary than those without. From burglar alarms to video surveillance systems and everything in between, Security Systems of America has what you need so you can rest easy this holiday season. If your looking for more information on common holiday crimes and security risks, read more here!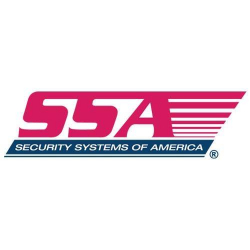 Latest posts by Security Systems of America
(see all)