April 21, 2014
Home security and monitoring systems are becoming more and more popular, and it's no wonder why. Families want to have the peace of mind that they are protected in the event of an emergency. of America, based out of Pittsburgh, PA, is an industry leader in home monitoring. The services we offer can help keep your family, pets, and possessions safe. If you are considering a home security system, make sure to call us today.
Security sensors:
Security sensors make up the basics of your home security or home monitoring system. There are a variety of sensors that can be combined to create a complete home security system: window/door monitors, motion sensors, glass break monitors, fire/smoke alarms, and even medical alert devices. Any good security company, like Security Systems of America, will be able to customize a package and recommend various solutions; it's important that no gap is left in your home security. All of these sensors will then connect to a central control panel that is installed in your home. This control panel will allow you to turn various sensors on or off as appropriate. Technology is continually progressing and sensors are becoming more and more sophisticated. Now you can even program your cell phone to receive alerts when doors are opened; this feature is particularly useful for working parents to keep an eye on when their children arrive home from school.
The difference between home security and home monitoring:
A home security system simply makes a loud sound when an emergency happens: a smoke alarm may go off, a window alarm will ring when triggered, etc. Almost anyone can rig up a system that will make noise when a door or window is opened; just attach bells on string. What sets home monitoring apart from a simple security system is the monitoring center will alert the authorities for you in the event of an emergency. Once a sensor is activated, a signal it sent to the monitoring center. Depending on your system, an alert may also be sent to your cell phone just in case you're not at home. Then, the monitoring center will determine what type of emergency has occurred and alert the proper authorities.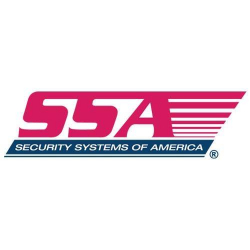 Latest posts by Security Systems of America
(see all)