August 12, 2022
Residential Vs. Commercial Security Systems
When security systems are discussed, whether they are for residential or commercial properties, they are often placed into the same category. While this is often the case, they don't belong in the same category because the security needs of a business vary greatly from the needs of a residential property.
What is the Difference Between Commercial and Residential Security?
At the center of commercial and residential security, both serve the same purposes:
To prevent intruders
Alert the local authorities
While they are the same at their core, residential and commercial security systems differ in a number of ways, including:
Residential security systems tend to cost less than commercial systems.
Residential systems tend to rely on motion sensors, whereas commercial systems have 24-hour video surveillance.
Commercial systems typically require full-time employees to monitor the system, whereas residential systems use automated monitoring.
Residential security can be used for homes or small businesses, whereas commercial security is required for large buildings or factories.
Residential laws are less strict than commercial laws.
Residential security can have video and audio recordings inside the home, whereas commercial security is only permitted to have video recordings in public places.
Residential Security Systems
Home security systems are designed to prevent intruders from entering the home and to alert the authorities of a break-in. A residential security system offers both an offense and defense against intruders.
At SSA, we offer a variety of video surveillance and smart home solutions that allow you to control everything from your door locks to your thermostat to keep your home safe and efficient. Residential security systems can also serve as nanny, pet, and baby monitors.
Residential security systems are used to provide you with total security and protect your property from vandalism or burglary. You can rest assured knowing that SSA's security systems are monitored 24/7 and can alert the authorities in the event of an emergency at your residence.
Commercial Security Systems
Commercial security systems serve the same purpose as residential security systems. They are used to serve as a deterrent and a defense of your commercial property to protect both the people and the object inside the property. While the systems are similar, the service of a commercial security system does differ.
Commercial security is more complex. When you look at residential security, that is only meant to be monitored and accessed by a few specific people and can be monitored using a mobile device. When it comes to commercial security, you may need several dedicated employees to monitor the security system depending on the size of the property.
Since commercial security systems are monitored on a 24/7 basis, they have more storage capacity than residential systems. A commercial system will typically have ten cameras always monitoring the property, and to support these cameras, they are typically hardwired, whereas residential systems can be wireless. You may also need access control for additional security on your entrances. 
Commercial security also must cover more area than residential security, with multiple access points that can be security risks.
Commercial security solutions must protect parking access, windows, and every access point. Therefore a residential security system could not be applied on a commercial scale.
Residential Security for Small Businesses
For small businesses looking for a lower price point than a commercial security system, there are a few home security solutions that you can consider to keep your small business safe and secure, including:
Glass break sensors – This is a sensor in rooms with windows. If there is a window broken within the vicinity of this senor, it will let off a siren. This is great for a business with one main room of windows, such as a glass storefront.
Door sensors – Since your small business has fewer entrances than a commercial building, you can use door sensors to protect your front, back, and side doors.
Remote access – With our smart home solutions, you can access your video surveillance system and other control through your phone. This allows you to monitor your business from anywhere.
Indoor security cameras – These can be installed to protect both your employees and customers by having a team monitoring the business. This allows customers to feel safe and gives employees peace of mind.
Professional 24/7 monitoring – At SSA, our security systems are professionally monitored 24/7 to ensure that the authorities are notified as soon as an emergency occurs.
Residential and Commercial Security Services in Pittsburgh
Security Systems of America is Pittsburgh's top security service provider who can help find the best security system for your needs! Contact us today to learn more about our smart home solutions and commercial security systems.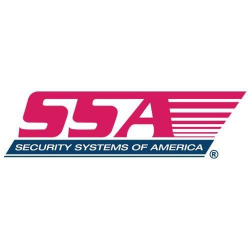 Latest posts by Brian Winters
(see all)