March 30, 2016
Investing in a security camera system is one of the best ways that you can protect your business, equipment, property, and employees. Cameras now can be controlled remotely, allowing you to see exactly what is going on during the day or night, inside or outside.
Video Surveillance Protects Your Business
Business owners say that using a security system:
Discourages Theft and Violence. Cameras that are placed inside of your business helps to deter crimes like shoplifting and employee theft. Since you can't be everywhere at once, you can instead use a business security system. Many business owners who are protecting significant assets will use a central monitoring system to watch the video captured through the cameras, and they can call police to stop a crime in progress.
Provides Evidence of Crimes. If you have a warehouse or other structure in an area that isn't frequently patrolled at night, a business security system lets you save video and audio to watch at another time. If there has been a robbery near or at your place of work, you can easily send a digital file to the police for their investigation or as evidence in a court case. Additionally, if you need to resolve a legal issue, you can view the files as a backup.
Prevents Vandalism. Placing a video surveillance system outside of your business enables you to see what happens in the evening, especially if your warehouse, business, or complex isn't well-lit.
Acts as a Security Guard. By placing several cameras at particular points either inside or outside of your business, you can have a virtual security guard that can be controlled by your computer, phone, or tablet. Many business owners place a camera at their entrances and exits. When someone comes to the door, the owner or manager is alerted, looks at the live feed from the camera to determine who is at the door, and then can unlock the door remotely.
You can remotely access alarm activity and event history with business security systems installation. Call Security Systems of America today to learn how we provide solutions that keep your business secure and your employees safe. We can recommend a system that will protect you for years.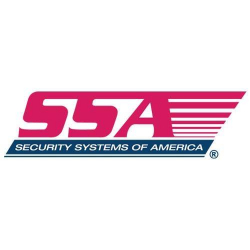 Latest posts by Security Systems of America
(see all)