July 7, 2023
Business owners must take security seriously in order to protect their assets, employees, and customers. Without proper security measures in place, it becomes much easier for criminals to access information or resources that can be used to harm the business or its customers.
Importance of Business Security
Business security is an essential priority for any business, regardless of its size or the industry it works in. A secure environment helps protect your employees, visitors, assets, and data. Additionally, a well-protected business helps reduce the risk of fraud or theft that can negatively impact businesses financially.
Common risks your business may face include:
Shoplifting: If you own a retail store or a business that carries in-demand or pricey items, shoplifting can be a significant threat to your business.
Fire Damage: Certain businesses and building sizes have mandatory fire protection requirements. To ensure you stay within these regulations and to keep your employees safe from disaster, fire alarms and other protections are crucial.
Flooding: If your area is prone to flooding, flooding sensors can be used to help keep your business safe and prevent serious damage to your property.
Carbon Monoxide: This colorless, odorless, tasteless gas is highly poisonous. Since you can't detect it, you need a carbon dioxide detector to alert you to a leak so your employees can exit the building to safety.
Theft: Businesses, both large and small, need to protect themselves from theft. Without the right security measures in place, unauthorized people could break into certain rooms of your business and access valuables or sensitive information.
Liability Claims: Security measures like cameras can help protect your business from liability claims, providing video evidence in the event of an incident such as a fall.
Security measures we recommend to protect your business include:
Secure locks and/or access control systems
Video surveillance cameras
Fire alarms, smoke detectors, and sprinkler systems
Flood sensors
Carbon monoxide detectors
Security alarm systems
By implementing these security measures, you can help protect your business from potential risks and reduce the likelihood of theft or other criminal activities. Additionally, having these measures in place can make your employees feel safer and more secure when they are working in the office or on-site.
Security Solutions Every Business Should Invest In
Access Control
Access control systems help to prevent unauthorized access to your premises, ensuring that only authorized personnel can gain access. They typically include door locks, alarm systems, and security cameras, as well as other features like key cards and biometric readers. This allows you to monitor who comes and goes from your exterior doors that lead to your public spaces and the interior doors that lead to stock or inventory rooms, helping to keep employees safe while also deterring theft. We can integrate access control with your existing security systems. 
Additionally, our access control systems can help you secure one or over 100 doors in various business locations. You can also manage, edit, and delete access as needed from anywhere. 
Security Cameras
Security cameras are essential for monitoring activity on your premises and can help to deter criminals. They can also be used to identify suspicious behavior or potential breaches of security. The footage they capture can also be used as evidence in the event of an incident. Our vandal-proof security cameras work well in all conditions, including offering clear images even in low light to ensure you have the evidence needed in the event of a theft or other crime. You can view, manage and save live video footage from anywhere using a tablet, computer, or your phone. 
Fire Alarm and Detection 
Fire alarms and detection systems are crucial for protecting businesses from potential fires. They can detect smoke, heat, and flames before they have a chance to spread and alert you to dangerous situations so that your staff and customers can evacuate safely. At Security Systems of America, we can plan, design, and install a state-of-the-art fire alarm system that will be monitored 24/7 for ultimate protection. 
Security Systems in Pittsburgh
Taking security seriously is essential for any business. Without proper security protocols in place, you risk leaving valuable assets vulnerable to theft or fraud. By investing in the right security measures, you can protect your business, employees, and customers from harm. Security Systems of America has a variety of security options for your business. From vandal-proof security cameras to fire and flood protection, we've got you covered! Contact us today to learn more.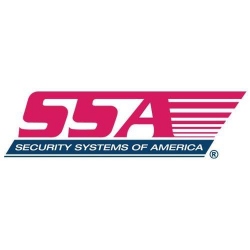 Latest posts by Security Systems of America
(see all)