March 17, 2017
If you own a business or any type of commercial property, it's a good idea to take proper security measures to protect your employees and your assets. Whether your corporate business is comprised of multiples locations or you own a small boutique, SSA can provide standalone or fully integrated security solutions for businesses of any size.
6 Reasons to Invest in SSA's Commercial Security System
Employee safety. Your employees are the heart and soul of your company and their safety should be your #1 priority. Most employees walk into their workplace without thinking twice about their security. Why? Because they assume they're safe in their surroundings. It's up to you to provide a safe work environment for your employees.
Fire safety. You may have an evacuation plan in place, but do you have fire alarm system to alert you of an evacuation? Fires spread quickly and sensitive data along with physical property is costly and hard to recoup. The loss of human life, is irreplaceable. Consider investing in SSA's Fire Alarm and Safety System and take the right steps to protecting your employees and your assets.
Burglary, shoplifting and vandalism. Robbery, theft or any type of destruction to property is not only costly, but unnerving. Our state-of-the-ar Burglar Alarm & Intrusion System will help prevent intruders from breaking in to your place of business. If a burglar doesn't heed the warning, monitor your business with SSA's Video Surveillance & CCTV System.
Employee theft. It's an unfortunate event when your employee is caught stealing from you or their coworker, but it does happen on occasion. Installing a Video Surveillance & CCTV System can help deter employees from doing ill will to you or their coworkers.
Employee Access. Many schools, hospitals and financial centers require employees use electronic access to enter their workplace. With Access Control, employers can use card-keys and automatic door locking mechanisms for point of entry, monitor employee access and generate activity reports. With SSA you can have the confidence your business is safeguarded at all times.
Proprietor protection from lawsuits. Did you know that many workman's compensation claims are as a result of slippery floors, icy walkways and accidents in parking lots? Video Surveillance & CCTV System can help protect your employees and your business when sorting out these types of workplace incidents.
Since 1972, Pittsburgh businesses have trusted SSA with their safety. Isn't it time you gave us call? Call 1-800-544-5003 or visit our Customer Service Page today!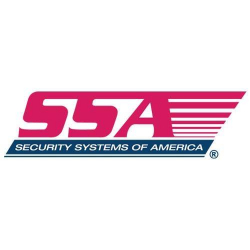 Latest posts by Security Systems of America
(see all)