December 28, 2015
Many people travel at the beginning of the new year to visit family and friends, or to go on a long-awaited vacation to someplace warm (maybe to relax on the beach) or someplace cold (perhaps to ski). If you're planning a getaway for New Year's Day, you should be sure that your home is protected. Burglars know that this time of year is a popular period for homeowners to leave. You can ensure your home security by taking a few steps prior to your trip.
New Year's Security for When You are Not Home
Business as Usual
First, make your home look as it always does then you're there. That means that your mail and paper should look like they're collected every day. You can stop your mail and paper service, or ask a trusted neighbor to pick it up for. Depending on what part of the country you're in, you may use lawn maintenance or snow removal services. Continue to use them while you're gone so you don't give the appearance of an empty house.
Offense Is the Best Defense
Invest in motion sensor lights on your property that will turn on if anyone or anything crosses the lights' path. Also, set your indoor lights on a timer (in the living room, kitchen, and bedrooms—especially if they face the road) to make it look like your house is occupied. Burglars are looking for homes that appear to be empty, so use every opportunity to make it look like you're at home.
Alarm System for Home Security
An alarm system for your home is the best New Year's security that you can have. A security alarm for your home is an excellent deterrent. Many systems are set up to show video of your home and property, and they can be controlled right from your mobile device. While you're on the beach, you can still monitor your video and security, and even your lighting, door locks, and temperature control!
Protect your home even when you're away. Contact Security Systems of America today to learn more about our home security, video, and automation systems.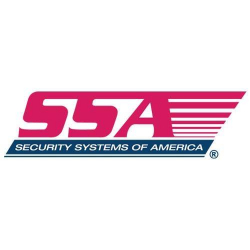 Latest posts by Security Systems of America
(see all)