July 7, 2023
It is a sad but true fact – theft happens, and businesses are not immune. Theft can come in the form of employee or customer pilfering, cybercrime, or physical burglary. Unfortunately, the costs associated with theft go far beyond just monetary loss. Businesses suffer from reputational damage as well as decreased productivity and morale from employees.
There are several steps that a business owner can take to protect their business from theft. Here are some of our top tips from the security experts at Security Systems of America: 
Invest in Security Solutions
From basic locks to CCTV systems, investing in security solutions can significantly reduce the risks of theft. With CCTV systems, you can have cameras installed so they can identify employee or customer faces in the event of an incident, and they can also help provide evidence if theft occurs.
Alarm systems are another great way to help prevent theft, and with SSA, your security system will be monitored 24/7 to ensure your business is safe around the clock. By making it more difficult for a thief to enter or steal from your business while also providing evidence should they attempt to do so, you can be sure that your business is well-protected.
Keep Track of Your Business Keys
Business keys are a target for thieves and should be kept in a secure place at all times. Establishing an inventory system of all your business keys is a smart way to make sure that any lost or stolen keys can be accounted for. Additionally, it's important to ensure that employees who leave the company return their keys before they go. You also want to limit who has access to the keys and any expensive equipment to reduce your risk of theft or damage. 
At SSA, we can install access control systems that you can use in place of physical keys. This system can be seamlessly integrated into your existing video surveillance and intrusion detection systems for complete protection. 
Perform Background Checks on Employees
If you are looking to hire new employees, it is important to perform background checks and ensure that their references are legitimate. This can help reduce the risk of theft from within your organization and make sure you have trustworthy employees on board. 
Keep Your Business Secure with SSA
At Security Systems of America, we strive to provide the best security solutions for businesses of all sizes. Our team is available to help you create a customized security plan that fits your needs and ensure your business remains secure from theft. Contact us today to get started!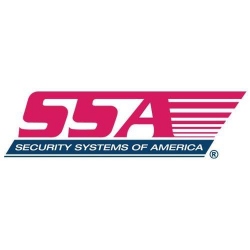 Latest posts by Security Systems of America
(see all)