April 5, 2017
As the temperatures rise, so does the chance of your home being burglarized. With warm days ahead, this time of year comes with a list of activities down to the floor! While many of us look forward to the fresh air and summer vacation, we may not realize an increase of break-ins and car theft are in the future.
Why Spring and Summer?
Picnics
Graduations
Family reunions
Vacations
Increase in outdoor activities
Other key factors:
Keeping your home's windows open to encourage air circulation or to cut down on A/C
Forgetting to lock a sliding glass door
Leaving the garage door open for longer periods of time
Leaving your car windows open
Leaving your car running while entering a convenience store or shopping at a farm stand, or
How to Protect Your Family and Valuables
With so much to do and so many variables putting our valuables and loved ones at risk of criminal mischief, it's a good time to start thinking about how to protect them. Safeguard your assets by following SSA's helpful home and car security tips.
Lock your garage. Though the garage gets a lot of activity in the summer because it houses bikes, lawn tools and sports equipment, don't forget to lock your garage when it's not occupied.
Clean up driveway and yard clutter. Though bikes and scooters laying around may indicate a lot of family activity, make sure the kids pick up their toys when you're going away. Burglars may prospect several houses and watch for patterns and routines. Leaving clutter outside for several days is a sure sign no one is home to take care of it.
Keep your homes windows and doors secure. We know it's easy to do, but try to remember to close your windows and doors when you leave home even if it's just to take Rufus for a 20-minute run. Some statistics indicate most burglaries take less than 12 minutes to occur.
Shut off engine? CHECK! It takes a minute to run in and pay for gas, but it only takes seconds for someone to take off with your car. Always shut off the engine, lock the doors and close the windows before you leave your car unattended.
Home Security and Anti-Car Theft Devices. If you haven't considered it, it's never too late to install car alarm or invest in a home security system. With SSA's Residential Security System we can help protect your family 24/7. From home alarms to video surveillance, we have many options to safeguard your family.
For more information, call Pittsburgh's leading home security supplier at 1-800-544-5003 or visit our Customer Service Page today!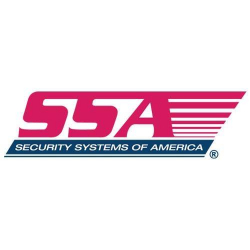 Latest posts by Security Systems of America
(see all)