March 25, 2014
The Best at Home Protection
Your home and loved ones are your prized possessions, making a home surveillance system a must for your property. In the past, a surveillance system was so expensive that only the super rich could use the technology. As technology has grown more affordable, and in smaller sizes, even a small apartment owner can benefit from some components. At Security Systems of America, out of Pittsburgh, PA, we understand home surveillance completely, providing you with top-notch installation and support services.
Choosing Your Components
With all the technology available in today's market, your home surveillance system encompasses many different devices. Choose fixed or oscillating cameras to cover your interior and exterior areas, along with corresponding sensors for movement. Timers for lights should be a core part of the surveillance system, allowing you to control the lighting from home or far away. All the video and audio information is funneled to a DVR, or digital video recorder. Select a large memory model to hold hours of monitoring information, especially if you are out of town on a constant basis.
Access Anywhere
Old movies with security personnel staring at a video monitor for hours on end is not the technology of today. Now, you can watch your property at work from your desktop. Simply log in to your home surveillance system to access any camera angle. If you received a motion alarm five minutes ago, for example, you can rewind the camera monitoring the alarm area to see the issue at hand.
Even access home surveillance from your smartphone or tablet. Essentially, any device capable of an Internet connection can be used to watch your property.
Wired Versus Wireless
Although many people quickly choose wireless home surveillance system models, wired systems have their benefits too. Wired home surveillance does not have any interference from nearby radio waves. They offer constant video and audio, unless the wire is physically pinched or cut. These systems are typically inexpensive as well.
Wireless systems are more expensive, but much easier to install. During installation, the installer should test the home surveillance to verify if constant interference is a concern. They may be able to adjust some settings to avoid interference.
High-Tech Protection
You are no longer forced to physically check your home for intruders, possibly causing a dangerous altercation. With constant monitoring, you can see into your home before arriving. Any intruders can be dealt with remotely by calling the police.
Your family is also protected by additional surveillance system features, including fire, medical and carbon monoxide monitoring. Avoid any tragedies in the home with immediate access to help in an emergency.
On-The-Road Convenience
The surveillance system also gives you peace-of-mind when on the road. Turn on your lights before you get home, or even activate the coffeemaker. If you forgot to shut the garage door, remotely close it using the system. You avoid a time-consuming return home just to secure the garage.
Keep your home safe with Security Systems of America's expert installation and components. Home surveillance is a comfort that everyone should enjoy.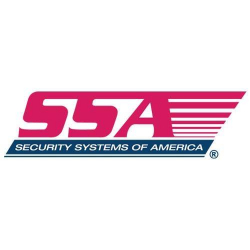 Latest posts by Security Systems of America
(see all)