July 18, 2016
Kid Safe Summer
Summertime brings everyone outdoors, enjoying sunshine, the poolside and other novelties of the summer season. Yet this time of year is unfortunately also prime time for burglars and other criminals. From robberies to abductions, it is especially important to know where your kids are at this summer, and with whom. For ultimate peace of mind and security, consider the summer security tips below and contact Security Systems of America for all of your security system needs.
Announce Arrivals & Departures
Texting and calling it is a good way to stay in contact quickly with your child and know when they get home safely. But this is neither the most reliable means of communication, nor the safest. Any one can send a text message, for instance. With security system installations some models include motion sensors, which notify you when someone—be it your precious child, a burglar, or worse—enters your home.
Know Your Nanny
Of course you interview, run background checks and more to ensure that the nanny you choose to trust your child's life with is a safe and smart choice. But when you are not home, the truth is you really do not know what happens while you are away. By installing nanny-cam type systems you can view live video of your home without actually being in it.
Track Visitors Before They Enter Your Home
Knowing the visitors who are coming and going from your house is important to maintaining its security; tracking them before they enter is even more beneficial. The installation of video door phones or speaker systems will show who is attempting to enter. Obviously, it is safest to reject someone entry into your home before the door is open.
Trust Security Systems of America to Keep Your Children Safe
You can trust in the advanced home security products and services from Security Systems of America. The professional security installers at SSA are able to successfully set up your home and transform it into a safe haven for your entire family. Call 1-800-544-5003 today for more information on the dependable expertise, products and installations from Security Systems of America.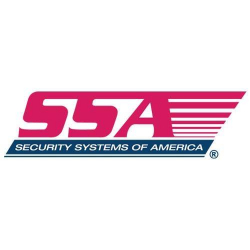 Latest posts by Security Systems of America
(see all)