December 4, 2014
Home or business security is important. Keeping employees, family or customers safe from robbery, uninvited intruders or vandalism leads to a comfortable atmosphere, free from stress, in which to live and work. Security Systems of America, located in Pittsburgh, PA is one such company that carries and installs security installation systems that can make a business or home a worry-free environment.
The Importance of Security
Safety Steps for Residential and Business Security Even if you believe your home or business is located in a safe neighborhood, precautions need to be taken to insure your property is truly safe from intruders. Break-ins occur in any neighborhood, so be prepared by insuring your business or residence has systems in place to deter thieves.
Simple steps such as:
Keeping the area adjacent to the building free of large landscaping where burglars could hide.
Functional business security lighting that is turned on in evening hours both inside and around the perimeter of the building.
Adhering to a strict procedure for daily lock-up of doors and windows.
Residential or business security deadbolt locks on entrance doors.
An alarm system installed and a designated person or persons to turn it on each evening when building is being locked.
A proper security installation of systems throughout a business adds to the secure environment. This allows a tracking system of who comes and goes. With a good monitoring system, you can also have mobile access whenever you are out of the building as well, letting you take control of turning on or off your alarm systems. A residential security installation of video monitoring systems is also beneficial. With the peace of mind of being able to access your video surveillance from anywhere at any time, you can go about your life knowing that your home or business is secure.
Secure Your Assets
From the loss of costly equipment to stolen information that can wreak havoc with bank accounts, a company such as Security Systems of America of Pittsburgh, PA can provide security installation of alarm and monitoring systems that will keep intruders at bay. Imagine being able to pick up your android and check in at the office or home to actually see that everything is just as it should be, letting you go back to the more important things such as family or building your business.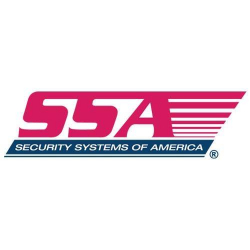 Latest posts by Security Systems of America
(see all)