April 20, 2015
Apartment Security Tips
No matter where you live, taking safety precautions for general protection is always important. Yet living in an apartment calls for a few specific security measure, since apartment living is a bit different than residing in a duplex, detached house, et cetera… Having this in mind, the following tips are a few suggestions for maintaining sufficient apartment security.
Security System Installation
One of the most effective ways to nearly guarantee appropriate security is to have an official security system installed to alert you and on-hand security staff of any intruders. Prior to installation, be sure to get your landlord's approval for legality purposes.
You Don't Live Alone
If you live alone in an apartment, do not make it known. Always say that you often have friends and family frequently stop by or stay with you. An apartment with many comers and goers is less likely to be disrupted than an apartment with one resident. If someone knows you live alone and may not get various spontaneous visitors, they also know that once you leave your apartment it is empty until you return.
Replace Door Locks
If you are living in an apartment it is most likely that someone has lived there before you. This means that at one point someone else had the same keys to your apartment as the keys the landlord gave you upon moving in. Your landlord may have collected the previous tenant's keys when that person moved out, but there is no knowing whether that previous tenant made any copies. This is why it is important to ask your landlord to replace the locks on your apartment. It is a small preventative measure for your apartment entrance, which will give you piece of mind and security in your apartment.
Contact us at Security Systems of America for more information on residential as well as From apartments and houses, to daily businesses, we'll help make every location safe, secure and protected.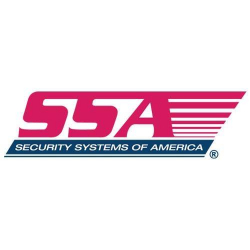 Latest posts by Security Systems of America
(see all)