January 2, 2016
Seasonal Security Tips
You may think that summer is the most typical time for a home burglary to take place, but unfortunately, burglaries happen year-round.
That's because this is the time of year when people leave to go down South for a few months, or go on vacation for a few weeks to a warm island. But while you're away, thieves will dream up ways to get into your home or business.
Your Home Should Look Occupied. When you're gone, it's important that your house still looks lived-in. That means that you should have someone plowing your driveway and shoveling your walk when it snows. Put your lights on a timer so that it looks like you're walking in and out of your house.
Keep the Light On. During the winter, there's much less sunlight and much more darkness. This gives burglars the opportunity to sneak into your home any time after 5 p.m. Make sure your driveway, home, and walkways are brightly lit at night. You can also use motion detector lights in the back of your home to deter anyone who is trying to approach the house, especially if your property backs up into the woods.
Don't Announce Your Absence. This is common sense, but many people don't follow it. Do not use social media to announce the fact that you're away. Depending on your Facebook privacy settings (and your friends' settings, as well as the comments that they make), you may be alerting a burglar that you're away for a number of weeks or months. That will give would-be thieves plenty of time to plan and get to know your neighborhood.
Buy a Security System. You can do all of these things, but the best way to ensure that a burglar doesn't enter your home is to install a home security system. Unlike a helpful neighbor, your security system works 24/7 to protect your home and your belongings. Your security system will ensure that only the people you allow to enter your home will actually be able to step inside. The security system can also be used when you're home to keep your family safe.
Call SSA today to learn more about our business security and home security systems that are designed for your particular access needs.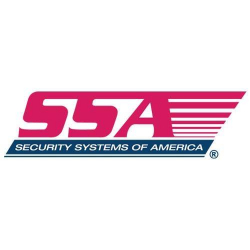 Latest posts by Security Systems of America
(see all)