August 27, 2015
There are many "musts" that a small business has to consider: how to attract paying customers, what their pricing should be, how to choose vendors, plus marketing, staff, and more concerns. However, every responsible small business owner should add "security" to that list.
A small business security system may seem like a big cost for businesses that don't have many tangible resources. If you think about it, though, a small business security installation can be one of the best things that you do for your company, no matter your inventory.
Keeping an Eye on Your Business 24/7
Besides using a security system to protect customers and employees and to prevent theft, it also solves the common small business problem of "you can't be everywhere." Here are some examples of why having security for your small business is so important.
Off-location security. A small company usually has a low level of staffing–and in some cases, there may be less than five people available. If an alarm goes off at your store in the middle of the night, and the closest person is a 30-minute drive away from your storefront, a burglar will be long gone by the time you reach your place of business. Instead, set up an alarm system that contacts the police so that they can send someone over there.
Visual security. You can also use a mobile security system that allows you to view the inside and outside of your business–and you don't even have to be there! Instead, you can enjoy being able to keep an eye on your business using your phone or tablet. A small business security system has cameras that you can use to see when and where anyone is coming or going, which means you aren't required to always be onsite in order to keep an eye on things.
Access control. This gives you the ability to unlock an entrance, allow people (such as a postal worker) to stop into your place of business, and then lock the door behind when they leave–without being onsite! You have complete control over who enters your business and when they leave. Plus, you can watch it all on camera.
SSA has many commercial solutions for small business owners, including and access control. We're one of the top 100 security companies in the country—so call us today.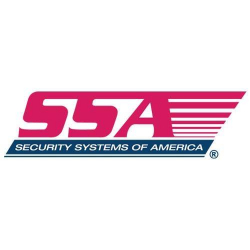 Latest posts by Security Systems of America
(see all)