May 17, 2018
Risk of Commercial and Residential Burglary Can Increase in the Spring
More people are out and about in the warmer spring weather, including criminals who will be looking for an opportunity to burglarize your business or your home while you are out enjoying the outdoors or away on vacation.
In FBI's most recent Uniform Crime Report, it is estimated that 7,919,035 property crime offenses occurred in the nation in 2016. It was also reported that in Pittsburgh alone there were 4,487 property crimes committed in 2016, including burglaries, larceny-theft, and motor vehicle theft. To avoid becoming part of these statistics, it is important to have a security plan in place to protect your property.
What Puts Your Business at Risk?
There are many factors that can put your business at a greater risk of being burglarized.
Some of these factors include:
Overgrown shrubbery/trees
Damaged or burnt out exterior lighting
Unlocked windows or doors
It is important to secure all windows and doors, keep shrubbery and trees trimmed to eliminate hiding spots, and repair or replace exterior lighting to keep your building well-lit to deter burglars. In addition to these basic measures, having a security system installed is a very effective option for protection.
Protecting Your Business from Burglary
Burglary can cause monetary loss and property damage that some business owners may not be able to recover from. Good exterior lighting and durable doors are helpful in deterring crime but it is highly recommended that business owners also consider using video surveillance, access control or alarm systems to secure their business.
Video surveillance– No matter where you are or what time of day it is, a digital video surveillance system offers you instant information and clear imaging, allowing you to keep a sharp eye on the inside and outside of your business.
Access control systems– This system will help you control who can enter and when they can enter your place of business with a series of codes or programmable cards. These cards can be programmed for employee, visitor, and vendor level access.
Burglar Alarm– Having an alarm system installed will help you prevent the break-in, theft and vandalism of your business by deterring criminals and can also help catch them when a break-in occurs by alerting the monitoring company of a break-in.
These effective security systems can help protect your investment in your business while keeping you and your employees safe. It is important to consult with security experts like SSA to determine the specific security measures best suited for your business.
Residential Security Options to Keep Your Home Safe
Securing your home is important to prevent break-ins that could put you or your family at risk. Video/CCTV surveillance is available for your home and can be controlled and monitored while you are working or enjoying your vacation. The presence of a security camera can act as a deterrent against burglary but can also provide crucial evidence if a burglary does occur. Residential alarm systems are also recommended to keep you and your family safe from a break-in.
Contact the experts at SSA today to learn more about our commercial and residential security options to help safeguard your home or business this spring.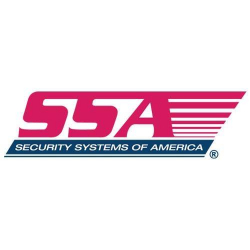 Latest posts by Security Systems of America
(see all)