August 18, 2016
Home Safety Tips
The summer months are a vulnerable time for home owners. While many people are on vacation or enjoying the local parks, pools and outdoor activities, burglars and other criminals are taking advantage of the unoccupied homes. Don't be a victim, play it safe by securing your home!
Steps for Safeguarding your Home
Feeling safe while in your home and having the comfort of security while you are away will ease potential summer time stress. To address your home safety concerns, consider following the steps below and contact Security Systems of America for a plan that is right for you.
Stage an Occupied House: Any time you are away, especially for an extended period of time, make sure your home appears as if it is occupied.
Avoid mail and packages piling up by stopping your mail and delivery service until you return.
Have a neighbor water your outside plants or maintain your landscaping, such as cutting your grass, to avoid the appearance of no one being home.
Set timers on your indoor lights.
Keep Doors and Windows Locked: Ensuring your doors are locked at all times is the first line of crime prevention in any occupied or unoccupied home. Also, be sure to close and lock your windows while away.
Avoid Mentioning Travel Plans on Social Networks: Even though it can be quite tempting to send the latest vacation pic via Instagram or post your best adventure ever on Facebook, avoid doing so! Announcing your whereabouts alerts potential intruders to the next available home.
Place Sensors at Points of Entry: Sensors will detect suspicious activity and sound an alarm to deter the intruder. Some systems are able to notify you via smartphone of any activity.
Safeguard your Home with Security Systems of America
Secure your home this summer and all year long with smart home security systems. Security Systems of America will work with you to design a security system that keeps your family and home safe. Providing services in Pennsylvania and the tri-state area, including Ohio, Maryland and West Virginia, Security Systems of America specializes in burglar alarm systems, fire alarm systems, cameras and video surveillance, panic alarms, access control/door entry systems and 24-hour monitoring. Call us today at 1(800) 544–5003 or visit our Facebook page to learn more about what Security Systems of America can do for you and your family.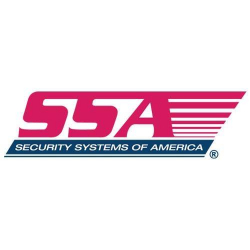 Latest posts by Security Systems of America
(see all)