June 6, 2017
belongings safe while you're away? Security Systems of America share their summer vacation safety tips so you can focus on what's important when you're away – relaxing!
Invest in a Security System. The best way to curb intruders is to invest in a home security system. While many homeowners are turned off by the cost, you don't have to spend a ton to sway criminals. While there are several levels of security, a simple burglar alarm can help ward off thieves. If you're still unsure, remember the physical loss and mental cost of having your home broken into is hard to overcome.
Tell a Neighbor. Ask a friend or neighbor to keep an eye on your home. If it's a long enough trip, consider giving them a key to get in to give the impression that someone is home. It's also an easy way for someone to check on any appliances you may have left plugged-in or the dreaded faucet you may have left running.
Cutback on the Mail Stack. Grocery flyers, department store mailers and bills can really cause your mail to stack up. If your mailbox is exposed, ask someone to collect it each day to avoid anyone stealing your credit card statements or simply figuring out you aren't home.
Social Media No's, No's. While enticing and almost second nature, don't share your travel plans on your social media feed and do your best to avoid posting photos or tagging yourself while at your destination location. All it takes in for one person with bad intentions to see this information and attempt a break-in. You wouldn't give a complete stranger your email password, don't tell the entire world your house is empty!
What about the Curtains? It's the age-old question, do you close your window curtains or not? The best advice is to just leave them as you normally would. Too many obvious signs that you're not home, is a sign that you're not home! Potential thieves are familiar with what to look for in vacationing home owners. Only do what's necessary to tidy up before you leave.
What about the Lights? While some homeowners tend to leave several lights on, your electricity bill will be through the roof when you return. It's also going to be obvious to trespassers if there is a light on for 24 hours straight. Invest in a few light timers to turn on randomly to sway intruders.
For 45 years, Security Systems of America has protected Pittsburgh homes and businesses from burglary and fires. We've seen it all, we've don't it all! Don't sacrifice the security of your home or the safety of others, contact SSA today at 1-800-544-5003 or visit us online today!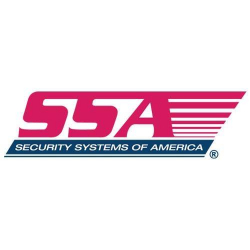 Latest posts by Security Systems of America
(see all)