May 21, 2014
Security plays a vital role to the success of any organization, but many businesses choose to forego simple steps such as a commercial alarm system or comprehensive security system because they think that the cost outweighs the benefit. Nothing could be further from the truth. The same technology that makes everyday life easier also makes criminal intent easier, and companies need to rethink their security measures in order to stay ahead of the game. Security Systems of America wants to help businesses in Pittsburgh, PA find simple solutions to safeguard their property and protect the people who work for them.
Customized Security Options
From small family restaurants to large corporate office complexes, businesses vary in terms of what they need to protect and the methods they should employ. In other words, not every company needs a state-of-the-art surveillance module that tracks every person on the property, and some businesses may prefer a simple commercial alarm system to a more complex setup.
Regardless of size, businesses do need a certain level of protection in the form of a customized security system. As criminals continue to enhance the way they conduct their crimes, so businesses should enhance the way they think about security.
How can you be sure that your company is amply protected? Ask yourself the following questions:
Are all entry points covered with the right protection?
Could a complete stranger assess and take advantage of my building's weak points?
How many people have access to sensitive information or important areas?
If you can spot weaknesses in your building's security measures, then imagine what an experienced thief can do with the same information. The right commercial alarm systems will help you prevent unauthorized access while giving you more power over unexpected disasters. Criminals prey on unsuspecting businesses that take security measures for granted, but you don't have to be a victim.
Additional Security Risks
Security doesn't always mean keeping thieves out. Sometimes, security means protecting your company from wrongful lawsuits brought on by negligent employees trying to take advantage of your ignorance. A proper security system with full video surveillance could help you eliminate the threat of wrongful suits by providing proof of employee misconduct as well as your own responsibility. A commercial alarm system will help you monitor suspicious activity and keep track of the employees who violate access restrictions.
Simple, Affordable Solutions
At Security Systems of America in Pittsburgh, PA, we believe in helping local businesses protect their interests by offering a wide range of simple and affordable solutions to meet specific needs. From mom-and-pop grocery stores to national franchises, we work diligently to design a customized security system that reflects the needs and budgets of our clients. We can conduct a full assessment of your property to determine whether you need a basic commercial alarm system or more assertive protection. No matter your needs, we have a solution to give you better peace of mind when it comes to commercial protection.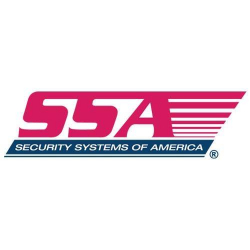 Latest posts by Security Systems of America
(see all)