June 5, 2019
Many people purchase a security camera to help protect their home from burglary and vandalism, but they may not know the importance of camera placement. Security cameras are an effective deterrent against burglars and possible break-ins, but without proper camera placement, your security monitoring and threat prevention may not be as effective as you need it to be. Follow these tips to ensure your cameras are in the most effective position:
Determine Your Home's Weak Spots
When placing your cameras or having them installed, you want to make sure they are placed at near common entry points like the front door. In addition to common entry points, you want to be sure to have cameras placed in the weak spots of your home such as the back windows, back door and other areas of the house that are not directly visible from the road.
Install Cameras Inside and Outside of Your Home
More cameras mean a more robust and effective security system. Having cameras inside can help you gather valuable evidence if a burglar does break in. If they don't break in, having cameras outside can catch any suspicious activity that may occur. With this type of information, you may be able to report the activity to authorities to prevent a crime from occurring.
Keep Camera Placement Spots Well-Lit
Unless your cameras are equipped with night vision, you will need to make sure the areas where your cameras are located are well-lit and provide your camera with enough lighting to capture clear footage that can be provided to the authorities in the event of a break in. You also want to avoid placing the camera where they are in direct sunlight, which can result in an unclear image.
Consider Pairing Cameras with a Home Security System
Your security cameras allow you to access live footage of your home and record any suspicious activity that may occur. With home security systems, you can help to increase the level of security your home has, in addition to your security cameras.  SSA offers a variety of options when it comes to home security such as home automation, which allows you to check on your family, unlock the doors, and even adjust the thermostat all by using your mobile phone. We also offer the SKYBELL doorbell, which allows you to see, hear, and speak to visitors before you open the door.
For professional security camera installation and home security systems, look no further than SSA. Contact us today to learn more about our residential security options and how we can provide you with effective home security.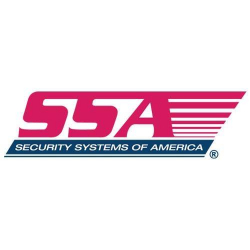 Latest posts by Security Systems of America
(see all)